Do you love plants? Do you want to learn more about them? If so, this blog post is for you! Have you ever seen a beautiful plant or flower and asked yourself the question "what is this plant?"
Whether you're trying to tell one fern apart from another or just attempting to determine whether that plant growing along the road will give you an itchy rash, knowing how to properly identify plants is essential. Plant identification can be a tricky task, but luckily there are plenty of apps out there to help with the process.
The best plant identification apps are ones that offer a range of features and can be used offline. These apps help users identify plants by providing images, descriptions, and information about the plant's habitat and preferred climate conditions.
With these features in mind, we've compiled a list of great plant identifier apps for you to explore!
What Plant Is This? Here Are The Best Apps to Identify Plants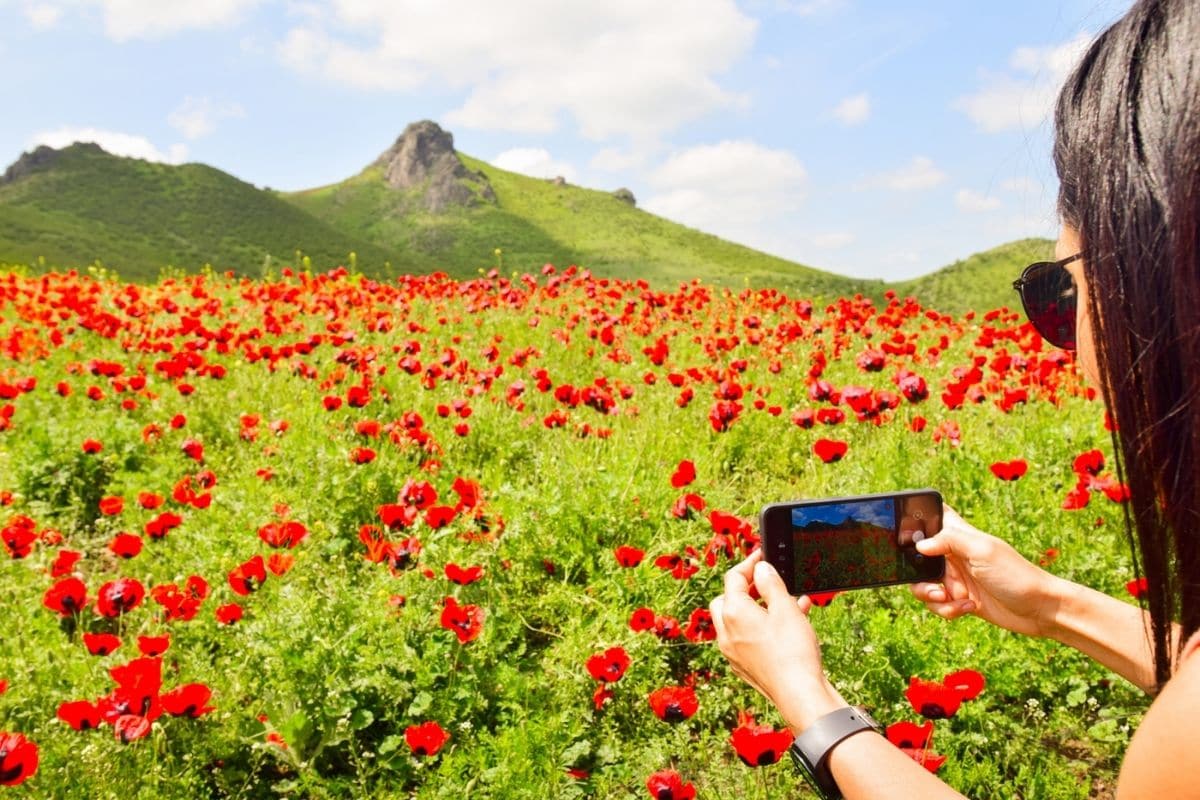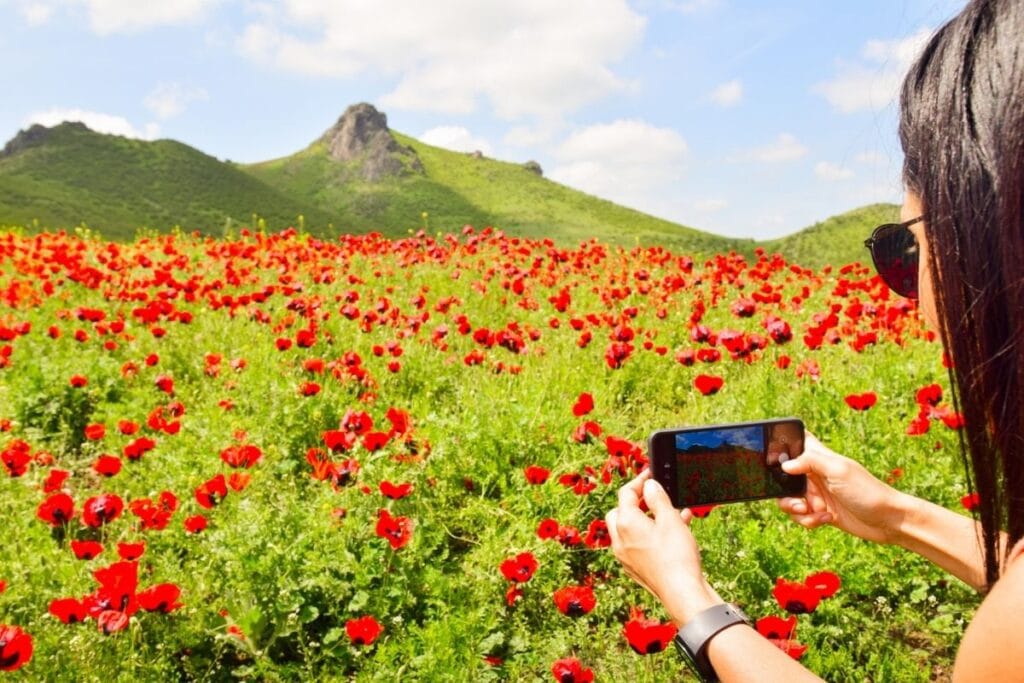 SmartPlant is one of the best free plant identifier tools you can use. You'll get all the help you could dream of in identifying plants – plus you can set up a digital care calendar that will help you track the needs of the plants in your garden. It will send you customized alerts whenever it's time to take action, whether that's fertilizing, watering, weeding, or some other plant care task that might slip your mind.
Another helpful plant ID app is iPflanzen. This app will help you identify more than 1500 different plants that you might find growing in your local park, forest, or garden. You'll plug in traits like flower structure, flower or fruit color, and leaf shape.
Although you won't be taking pictures and instead just plugging in attributes, it's a good option for someone who wants to go a bit more in-depth into their plant investigative work.
Google Lens is an app to identify plants that you may not have thought of yet. If you have a phone with an Android operating system, you probably already have Google Lens installed. If not, you can install this app from the Google Play store. Google Lens is an app that's not specifically designed for plants – however, by using it, you can take advantage of Google Images to identify objects, plants, texts, and more, all from a photo.
Google Lens will allow you to search and identify just about anything you see, regardless of whether it is an object, a plant, or an animal. It is perfect if you're just looking for the name of a specific plant and don't need additional information.
A powerful app, it is totally free to use. It can even scan things like product QR codes and barcodes or help you translate text!
Another plant identifier app to consider using is Plantifier. Free on both iOS and Android, this is a crowdsourced plant recognition app that will enable you to upload an image of an unknown plant and then get help from the community users to both identify the plant and answer questions about it.
iNaturalist will allow you to become a professional naturalist – right in your own backyard. It uses artificial intelligence to identify not just plants but also wildlife. Plus, it serves as a social network of sources for naturalists, allowing you to record and share observations of various plants before adding them to the database. You can get help from the community in identifying plants correctly if the algorithm fails.
Offered as a joint initiative of the National Geographic Society and the California Academy of Sciences, this app is free for both iOS and Android users.
Leafsnap is an app that identifies flowers, vegetables, weeds, and other plants. You can use the app's visual recognition software to identify plants and then catalog photos so you can create your own high-quality reference library. Each entry is paired with high-resolution images, making this one of the best options for budding plant enthusiasts (don't mind the plant pun!).
Technically, Pinterest is a social network – but it can also be an incredibly useful plant identification tool. When you use Pinterest, you'll be able to save your favorite content on the bus pins – others can find your pins if they follow you.
Just like Google, Pinterest has a function within the mobile app that will enable you to search by image. Just click the camera icon by the search bar. Select the image from your phone of the plant that you want to identify and if similar photos were pinned, Pinterest will display the pins under "more like this" and you can browse until you find one that mentions the name of the plant.
It will require a bit more digging to find what you're looking for but may help you come up with more unique ideas for how to grow and care for a plant, too – so it will likely be well worth your time!
Garden Compass is an excellent app for identifying plants. You can use this app to recognize all kinds of plants as well as various pests and diseases. Plus, it's free on Android and iOS.
It will enable you to connect to gardening experts all over the world so you can not only identify a plant but also get tips on how to care for it.
Flora Incognita is another plant identification app that's super easy to use. All you need to do is take a picture of a leaf or flower and upload it – then, Flora incognita will start working. You'll get the basic plant identification information along with protection status, characteristics, and more.
The Picture This app is a useful tool that you can use to identify not only plants and flowers but also weeds.
It uses AI technology that will allow you to snap and upload a pre-downloaded picture so that you can get all the information you need about a specific flower or plant. It identifies plants with ease.
Seek is another helpful plant and flower identification app. A sister app of iNaturalist, it utilizes the power of image recognition to identify all kinds of plants and animals from photos.
A relatively new app, it will allow you to identify wildlife in addition to plants and to learn interesting facts about what's growing and living all around you. It aggregates data from a massive database, too, so there's a good chance that you'll find what you're looking for here.
PlantSnap is a helpful plant id app that's available on iOS for $3.99 – but it's free for Android users. It has a unique algorithm that will allow you to take a photo of whatever it is you are trying to identify (ideally just a few leaves or a single flower). PlantSnap will then scan the photo and name whatever it is you are looking at. It has more than 500,000 species of plants in the database!
A paid plant identification service, it is perhaps not the most accessible but is definitely the most reliable. You'll take a picture of an unknown plant, lichen, moss, or fungi and you can have it identified by a team of experts. The team will respond as quickly as they can but sometimes it can take a few hours – it's not an instantaneous service.
With a database of more than 20,000 plants, Garden Answers is one of the farthest-reaching plant identification apps around. It will instantly identify whatever it is you are looking at and also give you information on how to grow and care for the plant. It can even identify a variety of diseases and pests!
SmartPlant Home is another unique app that identifies plants. It will allow you to take a photo of your plant and submit it to an expert team who will tell you what the plant is as well as how to care for it. Experts are on call 24/7 but again, you may have to wait a moment to get an answer.
The benefit of using SmartPlant Home is that this app can also be used to identify various diseases and pests as well as to give you the best recommendations on how to treat them.
Plantnet, also known as [email protected], is a simple app that's free to use. You just take a photo with your phone or upload an existing photo and you can easily find out what kind of plant it is that you are looking at. You can identify the plant based on its flowers, bark, fruits, leaves, growth habit, or any other feature.
There are more than 20,000 different species of plants in this database so you shouldn't have trouble identifying your plant. Although it focuses more on wild plants than houseplants, vegetables, trees, and herbs, it's helpful when it comes to learning about the flora in your backyard.
It also links to various factsheets so you can use the app for both quick identifications as well as for gaining additional knowledge.
Plantix is another agricultural app that will tell you about the plant you're looking at – as well as about any diseases that might be affecting it. It does so primarily by looking at the patterns of destruction left behind on plants by various diseases.
By recognizing the pattern of disease, the app will provide you with an appropriate solution. That way, you can get all the best remedies to help you deal with the disease.
A popular app among farmers, Agrobase will help you identify weeds, pests, diseases, leaves, crops, plants, and more. Available on both iOS and Android, this app has a vast database of solutions and potential IDs.
Garden Tags is another app that's available both on iOS and Android. More than just a plant finder app, GardenTags is home to a rich community of gardening experts who can share their sage advice (another gardening pun!) with you.
Plant Lens uses image recognition technology and machine learning algorithms to help identify plants and flowers. Available on Android and iOS, it is both free and easy to use.
Why Use a Plant Id App?
What is this plant – and should I keep it around for a while, or weed it out?
Plant identification can seem daunting, but with the help of an app to identify plants accurately, it's much easier. Apps like the ones we've told you about above have been designed to guide you through what plants you see in your area and how they are different from one another.
These apps offer a great way to help you identify plants in your area. You can use them for many different things, like finding out what toxic plants might be growing nearby or discovering new species of flowers that may grow on your property.
There's no need to get overwhelmed with information overload when there's an app for everything these days! Give one of these top plant finder apps a try to see for yourself.
FAQ
Also explore our blog to see more types of flowers with pictures you can grow.
*image by Irishasel&[email protected]/depositphotos