The red rose could be the most popular of all roses. Movies, songs, and books speak about red roses as if they were characters with special roles. Countries and villages choose to be symbolized by red roses owing to the flower's rich contribution to their histories. Even babies are named after this flower because of all the beauty associated with it.
The reason why red roses have garnered this much love is because their magnificence stood the test of time. They were the luxurious presence of romance for the ancient Romans and Greeks, they were the flowers of the courageous in early England, and up until today, they are the world-wide messengers of affection.
The red rose has truly become a classic symbol and this article will discuss why this timeless flower will definitely remain so and different colors and types of this iconic flower.
History of the Red Rose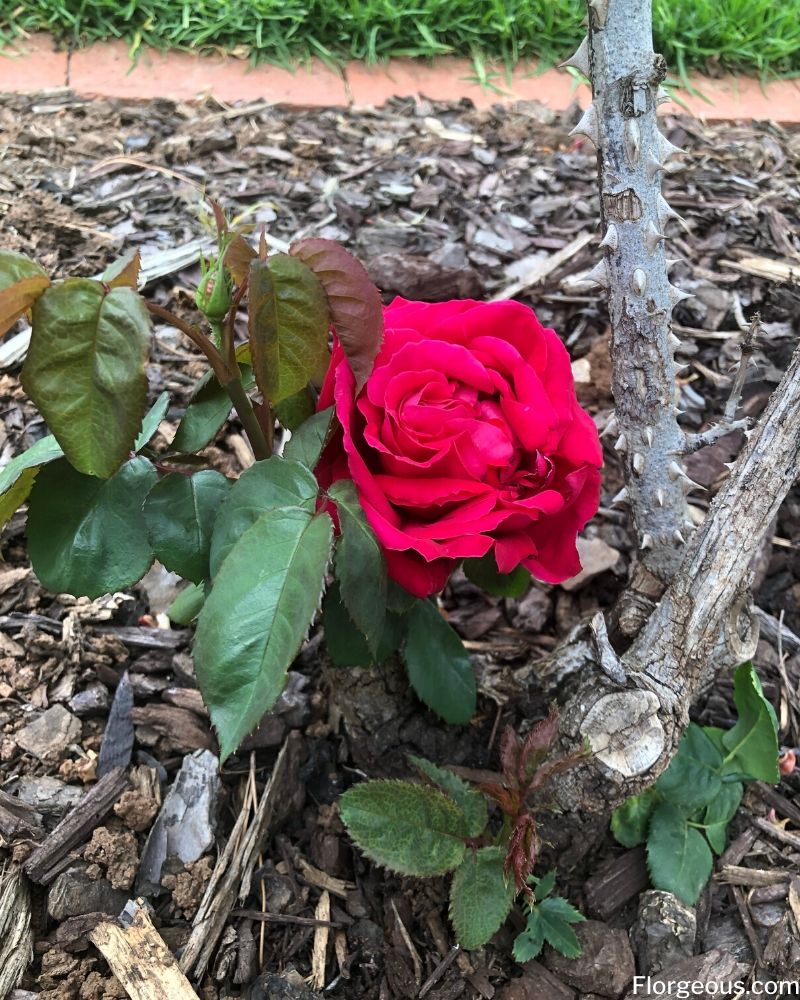 Theophrastus, the Father of Botany, mentioned in his book, 'Enquiry into Plants' that the Greeks extensively used roses in perfumery, cosmetics and medicine while the Romans grew them as ornamental garden flowers. These combined practical and aesthetic values of roses were the reason why their cultivation became prevalent.
Red roses were preferred in making healing rose water and medicines. The fragrant aroma of red roses hides the bitter taste in most medicines and are said to make baths in rose water more healing. They are also eaten in salads and made into sweet candies.
Rosa gallica, a semi-double, vivid red-petalled rose of medieval Europe was considered the oldest red rose. Together with several other rose varieties, this red rose was very popular and became the ancestor of the many cultivated roses of today.
This splendid flower also caught the eye of Edmund, the First Earl of Lancaster, and made it the emblematic Red Rose of Lancaster. This came to be one of the symbols in England's War of the Roses in the 1400s. Later, the Tudor Rose, a red and white-petalled rose- signifying the unity of the houses involved in the famous civil war- became the national flower of England (1).
Today, red roses are still celebrated world-wide. They are often given as gifts, especially during Valentine's Day. Many rose organizations support the cultivation of new red rose varieties that possess superior qualities, often introduced during flower shows and competitions.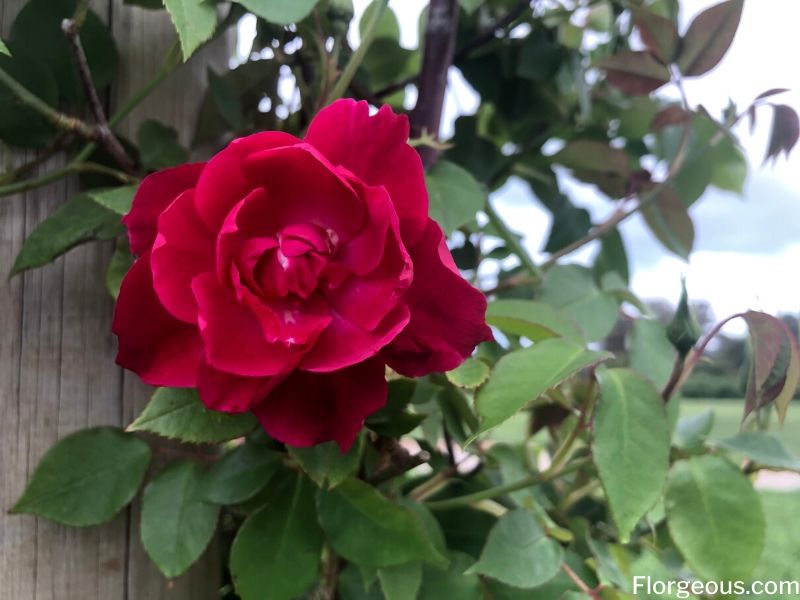 What Do Red Roses Mean and Represent?
The red rose is the universal symbol of love, romance, and beauty hence its deep nostalgic association with Valentine's Day. A bouquet of red roses always speaks 'I love you' in the purest form and a single, long-stemmed red rose given between long-term partners means 'You are still the one'.
In the Medieval Period, red roses were also a symbol of decorative and mystical devotion. It was declared the most perfect of flowers and was one of the symbols of the Blessed Virgin Mary. Of course, it is also known that the Greek Goddess of Love, Aphrodite is well-represented by the red rose flower.
Red roses are also romantically associated with death. They are a reminder that the more blissful the love felt is, the more melancholic it is to think that love fades and dies. Red roses are often laid on tombs and graveyards of the departed loved ones (1).
You can check our in-depth guides about rose symbol and list of flower meanings to learn more.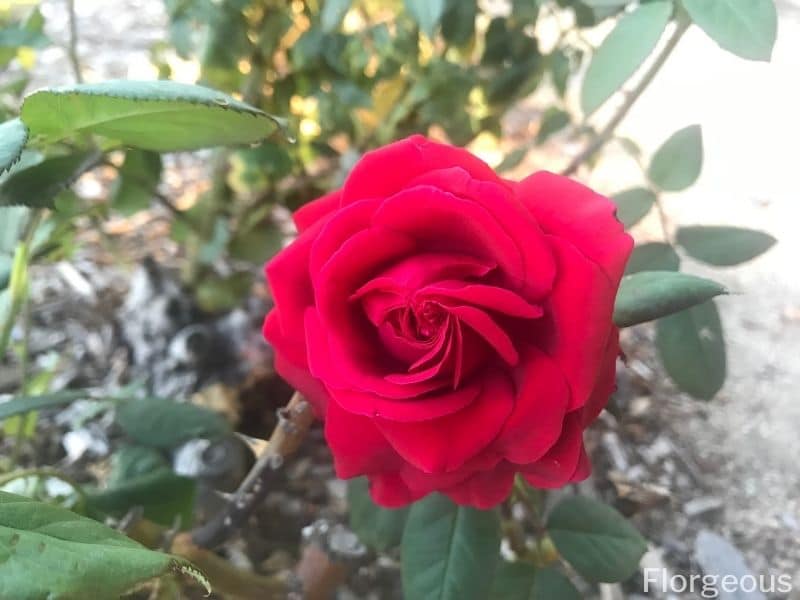 What Are Different Varieties of Red Rose?
Rosa 'Red Meidiland'
They are rambling roses that are grown as ground cover because of their low-growing habit.
The continuously blooming flowers are red-petalled with white center and yellow stamens and are produced in clusters. The dark green foliage interestingly turns yellow in fall. 'Red Meidiland' was cultivated in 1990 by Meilland in France.
Rosa 'Velvet Fragrance'
Otherwise known as 'Velours Perfume' this rose variety is a hybrid tea that produces large beautiful flowers that are velvety crimson in color.
The blossoms are intensely fragrant, available from summer to fall with their vigorous growth habit. The leaves are dark green and semi-glossy growing on stems that can reach a meter high. Gareth Fryer developed this variety in 1988.
Rosa 'Champlain'
'Champlain' rose is a repeat blooming shrub that produces lightly scented true red flowers that turn deeper red at the petal tips.
The flowers grow with thirty petals and the foliage is dark green throughout the season and are resistant to pests and diseases. Dr. Felicitas Svejda bred this rose variety in 1973.
Rosa 'Crimson Glory'
This rose variety is a climbing hybrid tea that bears large and heavy double, usually 26-40 petals, deep crimson flowers.
The flowers come in the classic shape of rose and are strongly scented and the dark green foliage makes them good cut flowers. They are also popular as fences and arbor climbers. Jackson and Perkins hybridized 'Crimson Glory' in 1935.
Rosa 'Precious Time'
Bred by Pierre Orard in 2009, this hybrid tea rose plant reaches a height of one meter and blooms from late spring to early winter.
The deep burgundy flowers are favorite as cut flowers but the plant is popularly grown in pots and as border too. The plant is also known for the young leaves that have a reddish tinge.
Rosa 'Chrysler Imperial'
Dr. Walter E. Lammerts hybridized this rose in 1952. It is a hardy, vigorous shrub that grows best in warm areas.
The flowers produced are famous for their strong fragrance and velvety, deep crimson color that are abundant from spring to fall. The semi-glossy dark green leaves are borne on long stems which make 'Chrysler Imperial' a perfect cut flower.
Rosa 'Ingrid Bergman'
Introduced by the Danish company, Poulsen Roser in 1984, 'Ingrid Bergman' is an upright shrub that reaches a meter in height. The lightly scented flowers are warm, dark red that usually come in 26-40 petals and are borne in clusters.
The vigorous plant is compact with deep green leaves that are resistant to most rose pests and diseases. The beauty of this rose variety earned it the Garden Merit Award by the Royal Horticultural Society in 1993.
Rosa 'Super Hero'
This rose variety bears medium-sized unscented flowers in crimson. The flowers are abundant from late spring to early fall and the dark green leaves last throughout the season.
The plant grows a compact shrub form and is perfect as borders or foundation plants in the landscape. It was Ping Lim who hybridized this rose plant in 1996.
Rosa 'Double Delight'
This rose has large, strongly scented flowers that start out creamy white and blends to strawberry-red on the ruffled edges. The stems also bear matte green leaves that grow vigorously and creates the compact appearance of the plant.
The eye-catching flowers of 'Double Delight' made it win multiple awards such as a gold medal in Rome in 1976 and a fragrance award in Geneva. 'Double Delight' was bred by Swim and Ellis in the United States and was introduced in 1977.
Rosa 'Darcey Bussell'
Named after the famous English Ballerina, this rose flower bloom like a tutu. The fully double deep crimson with a tinge of mauve flowers grows abundantly on a deciduous bushy shrub.
The plant is a good performer, able to withstand hot climates. The fruity fragrance and the mass of bloom make this plant perfect as a flowering hedge or garden border. David Austin bred this award-winning rose in early 2000s (2).
If you love roses, don't forget to check this full list of rose names and colors and when to plant roses.
References
Reference List:
(1) McLean, T. "Medieval English Gardens." Courier Corporation. 2014. Pp 320.
(2) "Plants Database." National Gardening Association. 2019. Retrieved from https://garden.org.
Close