The lightest of all color, white is often considered plain and meek but there is something about its lightness that appeals to our simple aesthetic. White is a refreshing break from all the other popping and energetic colors. It emanates elegance without asking for too much as epitomized by white roses.
There are many types of rose bushes and white roses are still the go-to of florists and designers when creating stylish and chic ensembles and they are the quintessence of elegant weddings. They are popularly given as gifts for their simple yet striking beauty and a bouquet of white roses is always a lovely and welcome sight.
The cultivation of white roses have established their importance, both in ornamental and medicinal horticulture. They also have made significant contributions to history, being associated with cultures and religions. All these prove that the story of white roses is never boring.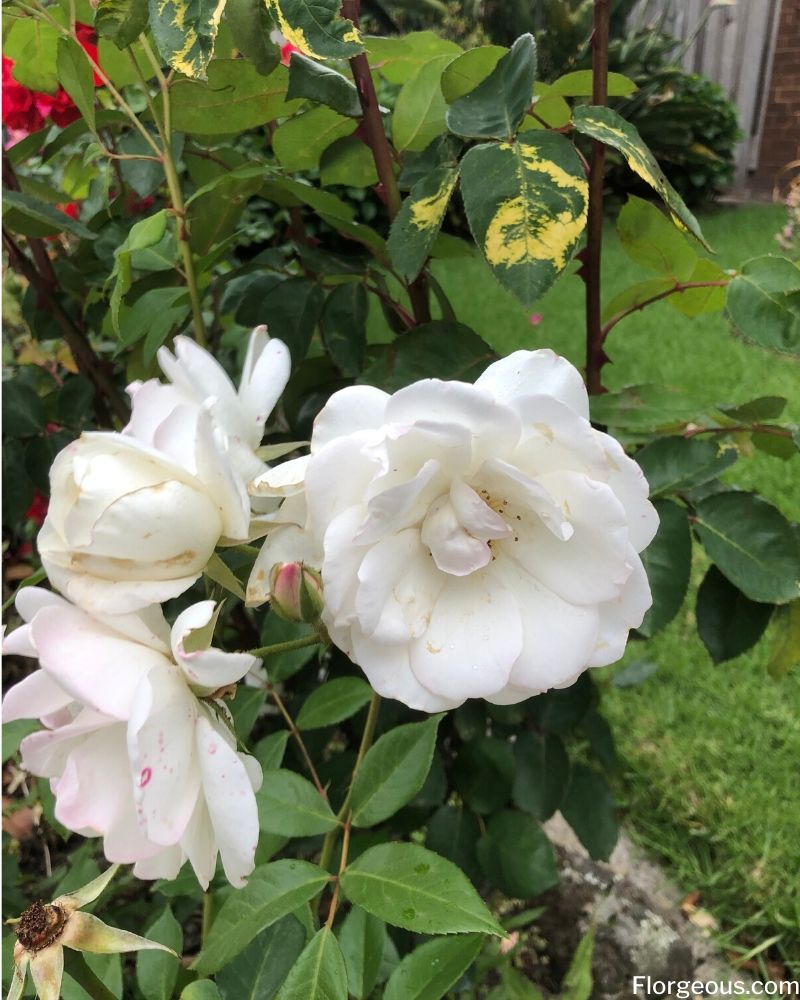 History of White Rose
White roses are among the first roses that naturally existed and are the known ancestors of the modern roses. Roses have been cultivated for over 5000 years and white roses are some of the flowers that breeders wanted to perfect.
Along with red roses, white roses were grown by the early Romans to be used in creating rose water fountains and knee-deep carpet of rose petals. They became a status symbol and were synonymous with luxury.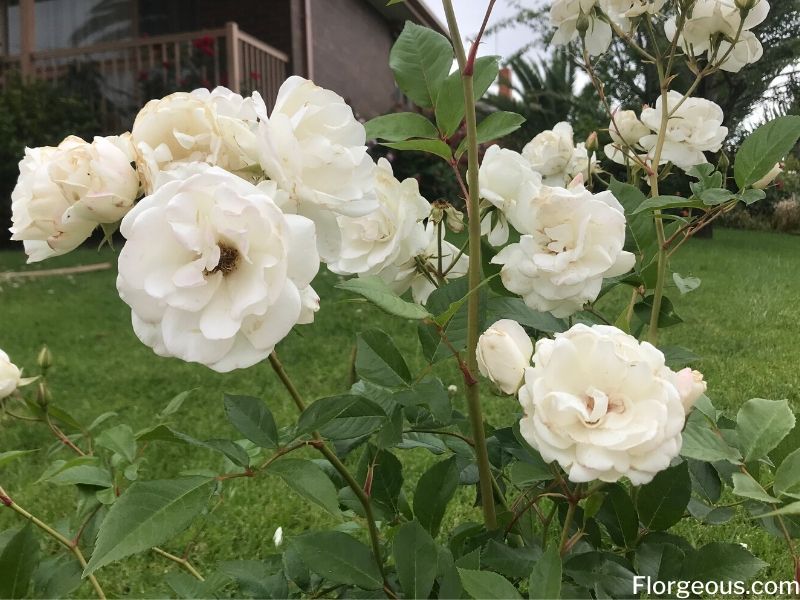 Although cultivation of roses were halted at the fall of the Roman Empire, monks and nuns pick up the pieces and found time to grow them once again. Over time, the monastery and convent gardens were built and once again, roses were used in celebrating festivals and decorating altars.
Because white roses were deeply associated with various religious beliefs, the demand for them became so high that an extensive rose production industry developed in Persia. They produced rose water as one of their products and being considered the best in the world, these were reported to have been exported as far as Spain and China (1).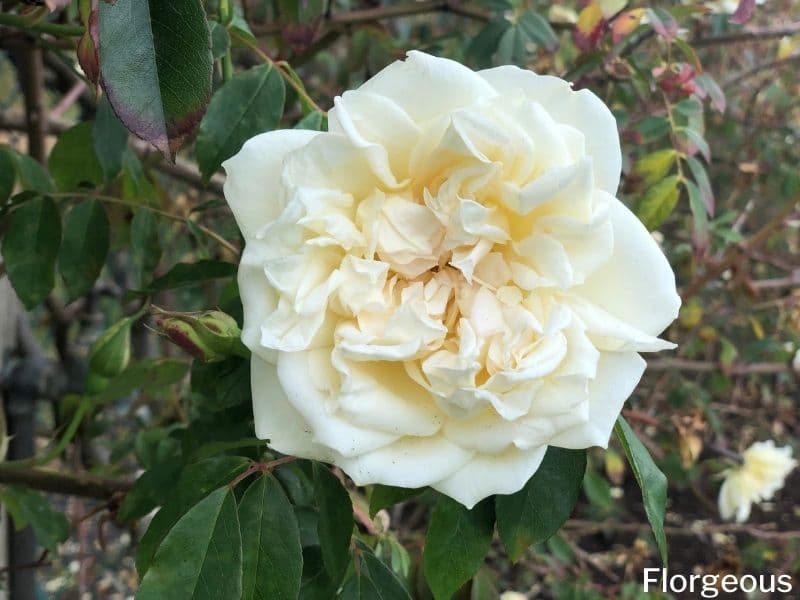 White roses were highly produced because of the demand for other colored roses too. Being the lightest colored rose there is, white roses are easy to be dyed into different colors that were not available at the time.
Today, white roses have become more valued because of their natural color. Thanks to the developing and improving gardening skills and new hybridization techniques, almost a thousand new white roses have been discovered and cultivated. Growing roses is not difficult as long as you understand rose care and maintenance.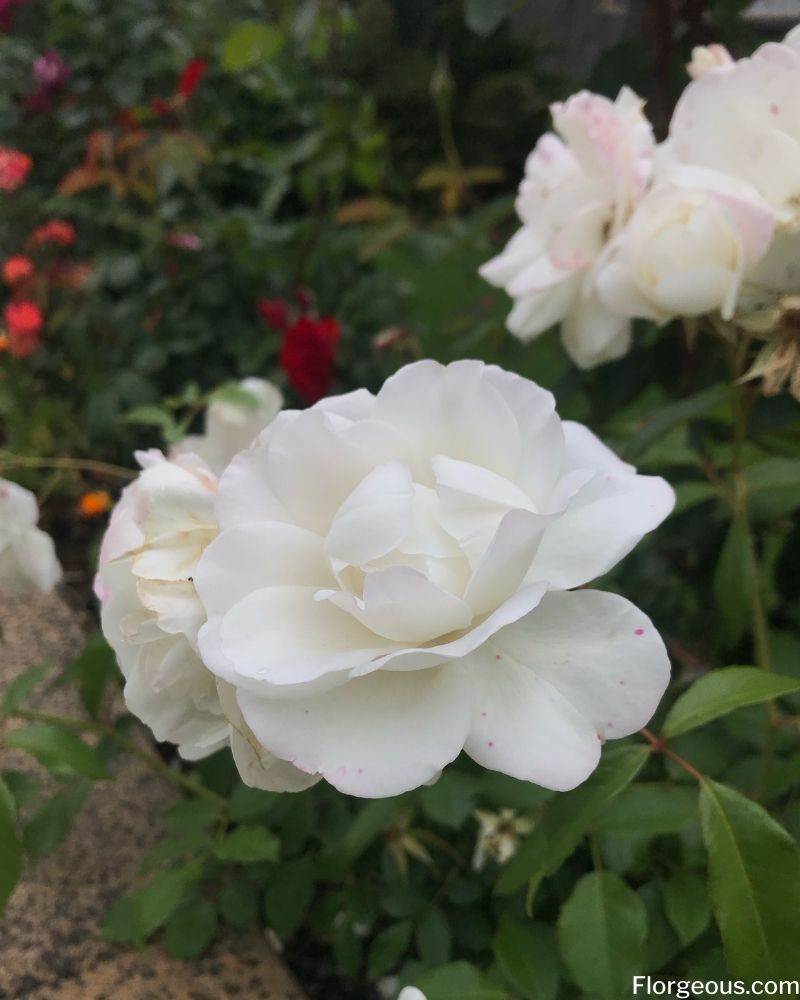 What Do White Roses Mean and Symbolize?
White is the simplest and purest of all colors and therefore, white roses are associated with purity and innocence. It was said that the early white roses existed as thornless plants symbolizing the good but when evil appeared in the world, roses started to acquire thorns.
The white rose is entangled with religious history where they meant spirituality and sympathy. Many Christian architecture and paintings were lathered illustrations of white roses. The white rose is considered the Heaven's infinite eternal rose with the petals described as the souls and the fragrance the never-ending praise of God (1).
The white rose, Rosa alba is the emblem of the House of York, one of the houses that fought in England's historic series of civil wars for the throne.
Another revolutionary representation of the white rose is the German movement, 'White Rose'. It was a Nazi resistance group in the 1940s composed of students and professors aiming to represent and freed the innocent from the evil (3).
Because of the elegance of the flowers, Queen Victoria opted for a bouquet of white roses when she walked down the aisle in 1840. This first use of white roses in weddings became sensational and have been customary until the present day.
You can check our blog for other roses meaning and flower symbolism list.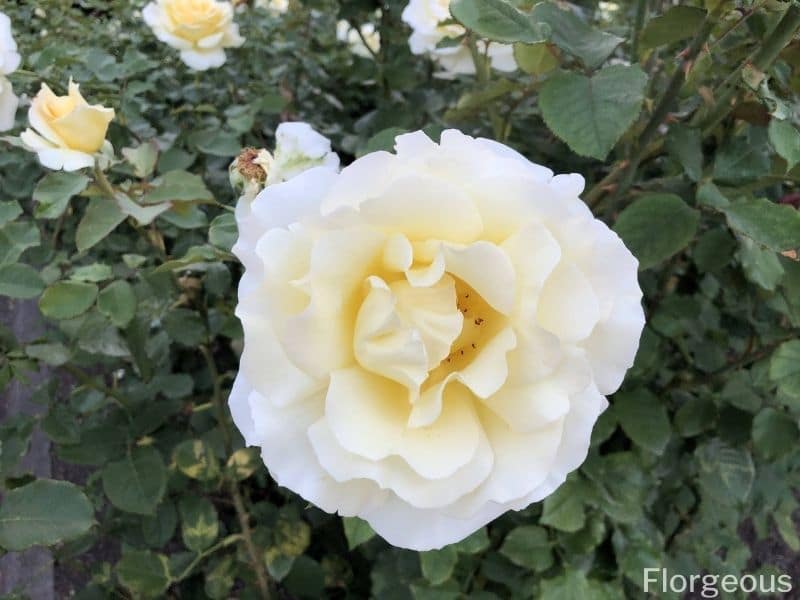 What Are Different Varieties of White Rose?
Here are common types of white roses:
Rosa 'Pope John Paul II'
Named after the late beloved pope, this award-winning rose is perfect pure white and fragrant. Bore on long stems, this rose is a priced cut flower.
The bushy rose plant, bred in the US by Keith Zary in 2006, is a repeat bloomer, with disease resistant dark green leaves. It received the 'Australia's Rose of the Year' Award in 2010.
Rosa 'French Lace'
This rose variety is famous for its ivory buds with pale apricot highlights that open into pure white blossom. They are catchy garden roses that grow upright up to a meter height.
The prolific flowering habit and pest resistance are a delight in the cut flower industry. 'French Lace' was bred by William Warriner in 1980.
Rosa 'Avalanche 1991'
Another hybrid by William Warriner in 1991, 'Avalanche' is a prolific floribunda with creamy white flowers.
The thorny stems grow on a rose bush that can reach up to a meter height. The showy and fragrant flowers are enjoyed as cut flowers or as a garden accent.
Rosa 'Secret's Out'
The strong fragrance and the classic, elegant shape of this white rose make it hard to keep this flower a secret. A hybrid tea discovered by Witherspoon Rose Culture in 2009, the plant grows compact making it a favorite border in gardens. Although the plant is quite hardy, it is still vulnerable to slugs and beetles.
Rosa 'Alba Maxima'
'Alba Maxima' is one of the oldest roses. They bore buds that are tinted pink which open into creamy white double petalled roses. They only flower once but their beauty is worth keeping in the gardens.
The plant is also characterised by the gray-green leaves and climbing growth habit. Hybridized in the 1500s, this rose variety was also given the Garden Merit Award by the Royal Horticultural Society.
Rosa 'Blanc Double de Coubert'
The semi-double with petals of this rose variety are fragrant from spring to fall. The large flower is pure white with hints of pink in the buds.
A low-growing hardy bush, the plant grows bushy with thorny branches perfect as a border and a hedge. The plant, otherwise known as 'Muslin Rose' was hybridized by Cochet in 1852.
Rosa 'Winchester Cathedral'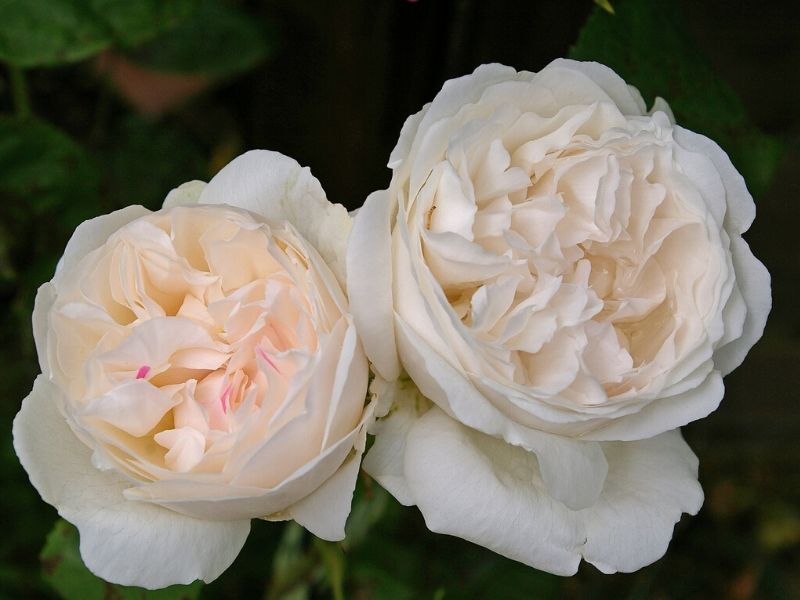 David Austin discovered this rose in the United Kingdom in 1988. The fragrant flowers produced start off white that turn to light pink over time. The bushy and compact growth reaches a meter in height but it is a repeat bloomer making the plant perfect in containers.
Rosa 'Iceberg'
'Iceberg' is considered one of the toughest roses. It requires little care because of its hardy nature and it is a prolific bloomer. It is a floribunda rose that produces clusters of double petals in soft white, sometimes with a hint of the lightest pink.
It grows tall and bushy with shiny light green leaves. 'Iceberg' is a rose bred by Kordes in 1958 and has won the Award of Garden Merit by the Royal Horticultural Society.
Rosa 'Prairie Star'
This rose variety is a beautiful cream with a touch of pink developed by Dr. Griffith Buck in 1975.
The lightly scented flowers have high centers and their leaves are dark green throughout the season but turn yellow in the fall. The multi-stemmed shrub provides a textured backdrop in the garden and the rose flowers are lovely in bouquets and arrangements.
Rosa 'Cream Abundance'
This floribunda rose displays creamy white with apricot blend petals that are definitely fragrant. The flowers are abundant on a rounded bush also filled with dark green foliage.
They bloom from spring to autumn and the plant is resistant to common black spot and mildew. Also known as 'Covent Garden', this rose variety was hybridized by Harkness in 1999 (2).
If you love flowers, don't forget to see our list of flower names from A to Z.
References
Reference List
(1) Touw, Mia. "Roses in the Middle Ages." Economic Botany, vol. 36, no. 1, 1982, pp. 71–83. JSTOR, www.jstor.org/stable/4254352.
(2) "Plants Database." National Gardening Association. 2019. Retrieved from https://garden.org.
(3) Paehler, Katrin. "Breaking the Post-War Goose-Step: Three Films by Michael Verhoeven." Shofar, vol. 28, no. 4, 2010, pp. 41–56. JSTOR, www.jstor.org/stable/10.5703/shofar.28.4.41.
Close