Border Plants are accent plants planted along the edges of gardens. These plants come in an array of heights, generally beginning with short varieties of less than 18 inches in the front of the garden and progressing to about 3 feet high in the middle.
Border plants greater than 3 feet tall are generally placed at the back of the borders.
Uses of Border Plants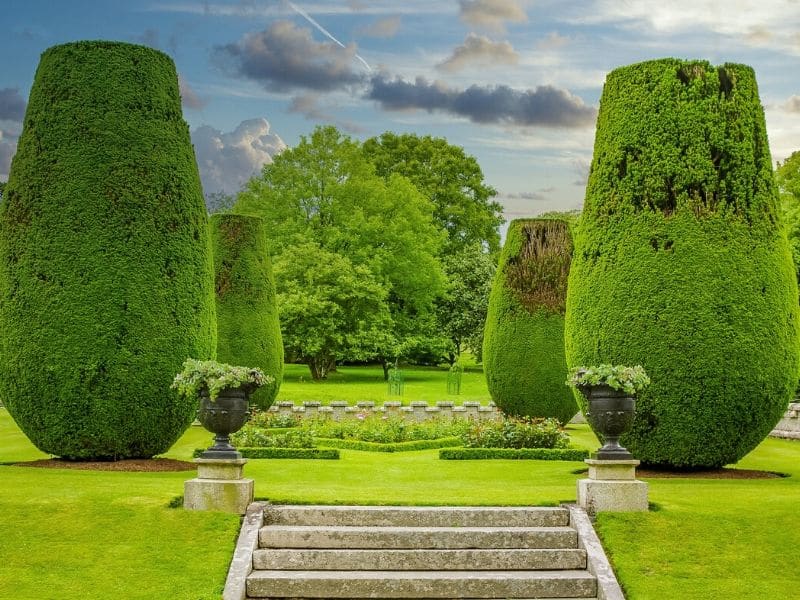 Garden designers use border plants as elements of a composition as well as artistic components. Often, border plants help blend surrounding areas by creating gentle transitions or connections in the landscape. Sometimes they create boundaries between garden areas.
They are used along driveways, cottage gardens, narrow walks and almost any type of pathway or garden imaginable. Some borders are strictly for aesthetic beauty while others lend themselves to creating boundaries for raised or even boxed flower beds.
Border plants help keep edges secure and reduce erosion. In other cases, border plants may be used to increase cross-pollination or deter certain types of insects or other garden pests. In other landscape designs, edging plants create visual or physical barriers.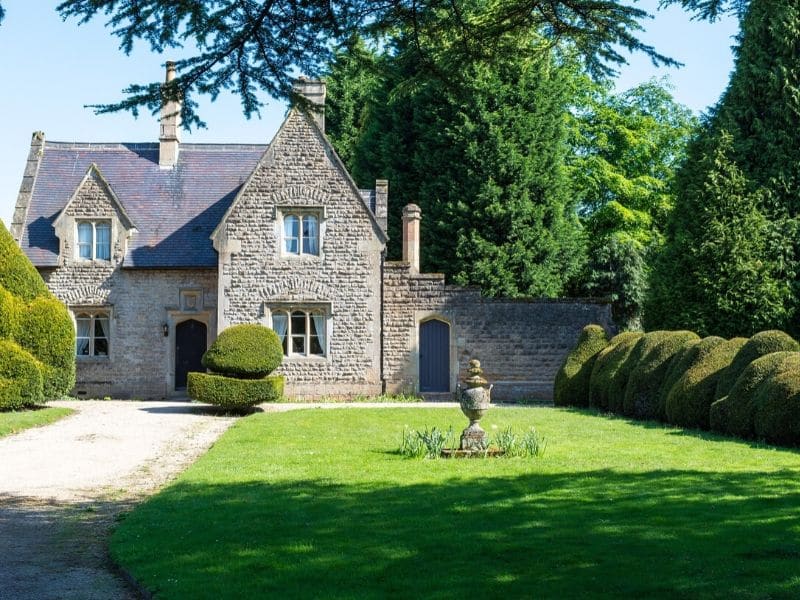 What To Consider When Choosing Border Plants
When choosing border plants for any gardening project, there are certain criteria to consider. Border plants need to correlate with the size of the garden being developed, the amount of sun, moisture, drought tolerance, wind, soil type and especially plant hardiness zone map recommendations.
Also, when selecting border plants, the gardener should research maintenance requirements, other garden features, general plant growing needs, bloom times, plant heights, plant division and replanting suggestions, fertilizer, mulch, and necessary groundwork. The plants' habits, foliage, and basic needs must fit the environment.
A sound rule of thumb for selecting edging or border plants in any garden is to choose just six or fewer plant varieties and layout the planting design using clumps or drifts of the same type of border plant. This planting scheme offers an eye-appealing structure and gives a more effective use of color.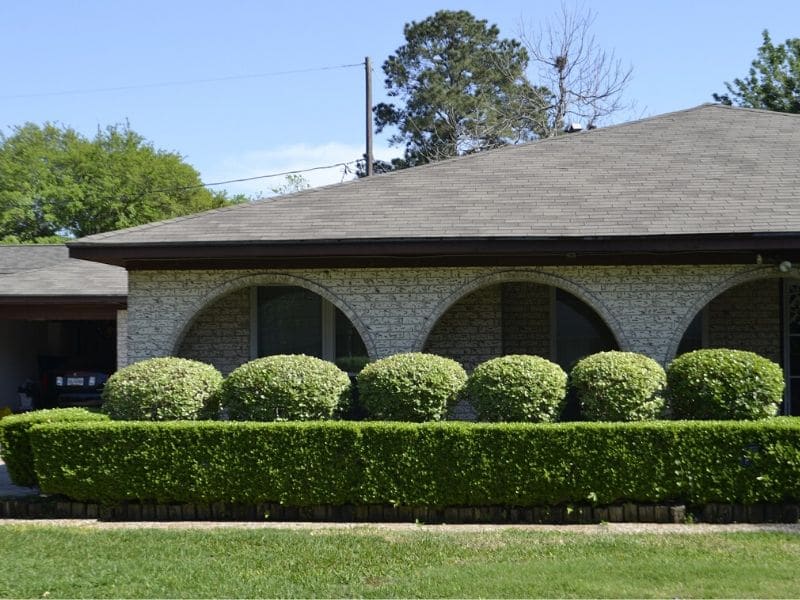 Planning Your Border Plant Design
Border plants have the ability to add breath-taking color and solid texture to a garden. When researching your border plants, look for characteristics that add to the grace and beauty of your focal point plants. Consider the shape and structure of different border plant types.
Naturally, you should categorize border plants by heights, trailing abilities, climbing, spreading types, and geometric shapes. Shapes include plants that form mats, mounds, spikes, arches, fountains, cones, and globes.
Your border plants should create a garden venue with ups and downs in a horizontal plane of solid dimension and color. Your border plants should be the workhorses that pull your garden together.
Border plants can be selected to define your property with purpose, grace, loveliness, and features to fit your desires.
Some garden design goals include planting border plants according to growing conditions such as dry versus wet areas, soil types, amounts of sun, deer resistance, drought tolerance, cold hardiness versus heat resistance, ability to be used as cut flowers, hummingbird attractors, being butterfly friendly, fragrant plants, container plants, year-round beauty, blooming season, and a myriad of other attributes and conditions.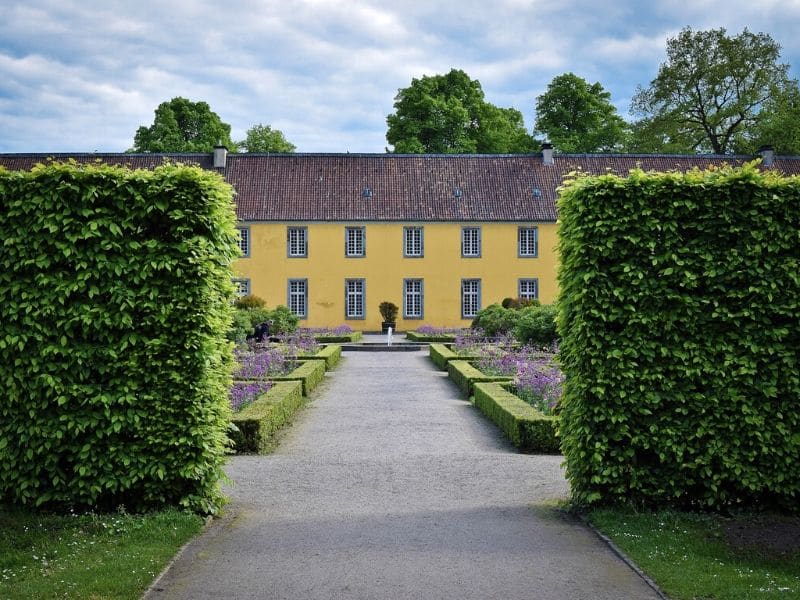 Options for Designing Borders
With edging plants, you have the ability to plan and plant your own spectacular collection of flowering or foliage plants.
When designing borders for your garden, you should consider your own gardening skills and basic botanical knowledge. Pairing perfect plant partners takes research and patience.
Likewise, creating a working blueprint for the incorporation of border plants in your garden requires selecting your border plants by matching attributes and growing needs.
Your goal is to determine what edging plants will work well together in the natural painting you want to plant. When considering key elements of composition, sketch your border plants from the shortest in the front to the tallest in the back. Additionally, your favorite border plant selections should be sketched in the front and center position.
Review picture examples of a variety of borders and decide what shape and size border your garden will require. You may want a linear look or aim for curvy appeal. Express yourself in your gardening design.
Before actually drafting your plan, review planting styles and verify that the border plants you have selected fit the bill. Garden styles stem from a great many influences. You may even decide to create your own eclectic mix.
Garden varieties and styles include categories such as city, urban, tropical, desert, mountain, prairie, rock and gravel, contemporary, jungle-look, traditional, Mediterranean, bog, formal, wildlife-friendly, cottage, modern, edible garden, sun-loving or woodland garden.
Whatever the style you are shooting for, preparation is key. Plan, check your research, prepare your soil, secure your plants and get the plants in the ground: it takes a few steps to really pull together your garden!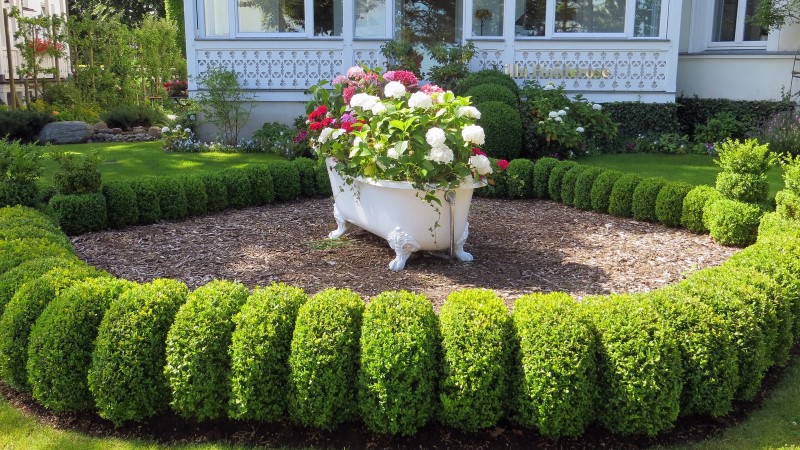 Commercial Options for Borders
If the task of designing your own border plant template seems daunting or you just lack the necessary time, there are viable options. There are companies that specialize in the planning of various border types and can provide you with a ready-made template that removes the guesswork.
If you are an amateur gardener, this route will save you possible mistakes and precious time.
Plus, border plant designs will fit a particular type of gardens such as bees and butterflies, evergreen, or sunny or shady garden. Border plant designs can also ensure that you can select the type of garden with just the right amount of color all season or perhaps an evergreen border plant design.
Perhaps the simplest type of border design concept is a preprinted border on a roll. The edging plant layout is listed on biodegradable paper. You lay the paper out in the desired planting location and plant selected varieties in the appropriate locations directly through the paper.
If you are sticking with the do-it-yourself border plant design, you will need to fashion a plant selection chart. This is a fantastic tool for organizing plant data so that you can make appropriate plant choices and keep records for future garden planning.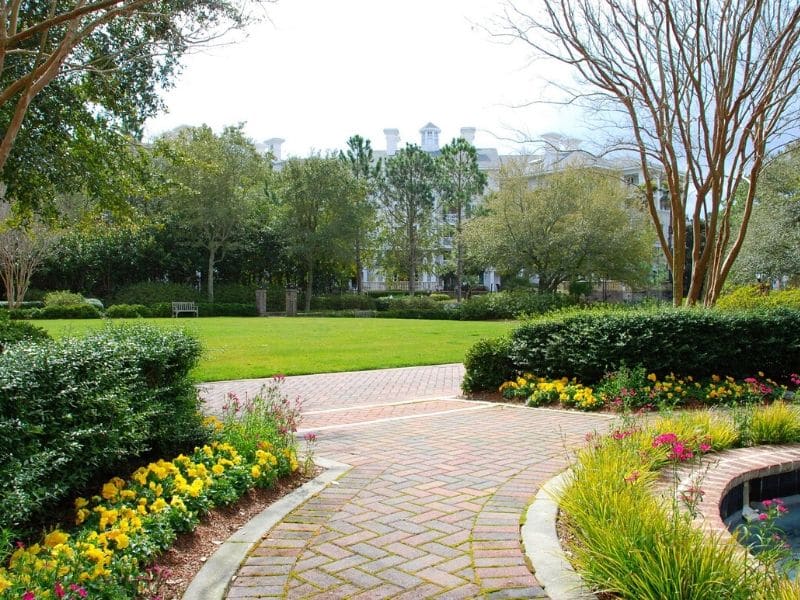 Organizing Your Potential Border Plants
Whether handwritten or formulated using a computer-generated table, your plant chart should contain the following information with segregated sections by the type of plants.
You should also list the meaning of any abbreviations used to ensure that you have a solid source for future reference or to share with others. Any time you discover border plant specimens of interest, add them to this chart. It will become a true gardener's friend.
Remember that research, proper planning, and documentation make designing border plant gardens a snap.
When your border plant garden is imagined and about to be sketched on paper, it is time to consider the real heart of the project, the edging plants. Keeping in mind the size and type of your garden, use your plant chart and begin selecting the specimens that will be the essential points of interest in your garden.
Think of plant types, maintenance needs, textures, shapes and colors, and start the magic. Everything is now ready to fall in place. Pick border plants that allow your garden to flow into the surroundings. Border plant choices are almost limitless.
---
Types of Edging Plants for Your Garden
Here are six examples of delightful border and hedging plants. For more flowering plants that you can use for walkways around your garden, see our list here.
Herbaceous Perennials
If your goal is a cottage garden, herbaceous perennials are an excellent choice. These perennials lose foliage in the fall and return in the spring with rapid growth.
Here are two low maintenance choices to consider.
Butterfly weed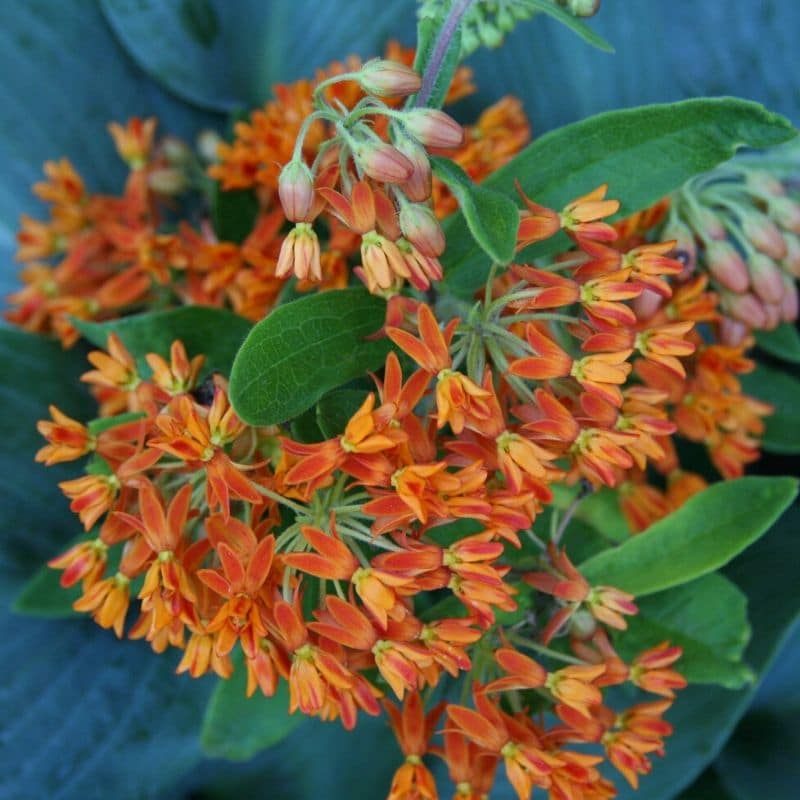 Asclepias tuberosa, also known as butterfly weed, is a member of the Apocynaceae. It grows well in zones 3 to 9. Blooms open during the months of June, July and August.
Their blossoms range in color from vivid orange to a yellowish-orange and form bunches of tiny flowers on furry stems. These plants enjoy full sun and will thrive in a wild variety of garden types from rock gardens to rain gardens.
Red valerian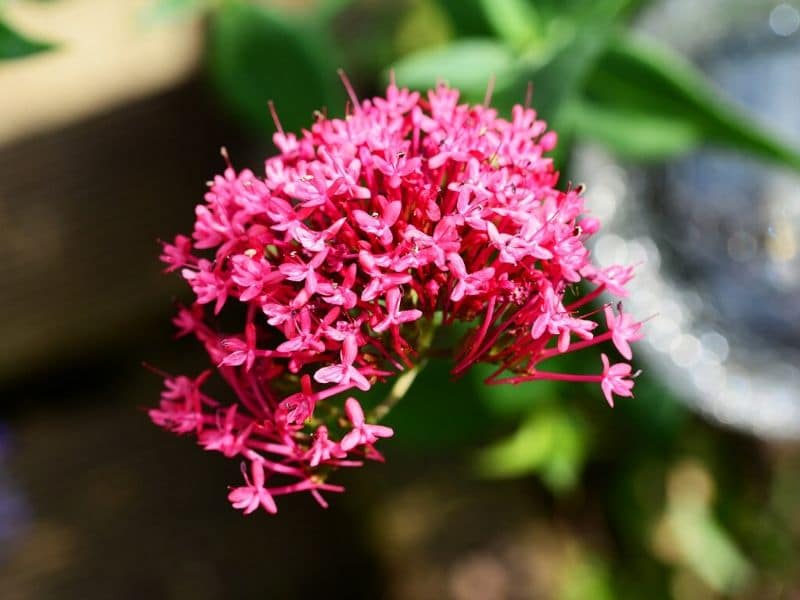 Centranthus ruber, or red valerian, is a member of the Caprifoliaceae family and grows in clump shapes.
It blooms during the month of May and is known as a solid rebloomer, opening in shades of light to bright cherry red. It flourishes in full sun to partial sun. Red valerian is fragrant and attracts butterflies.
Evergreen Shrubs
Another group of border plants includes evergreen shrubs. These offer excellent texture and add beautiful tones of year-round green to your garden. There are also lovely flowering evergreen shrubs as well.
Boxwood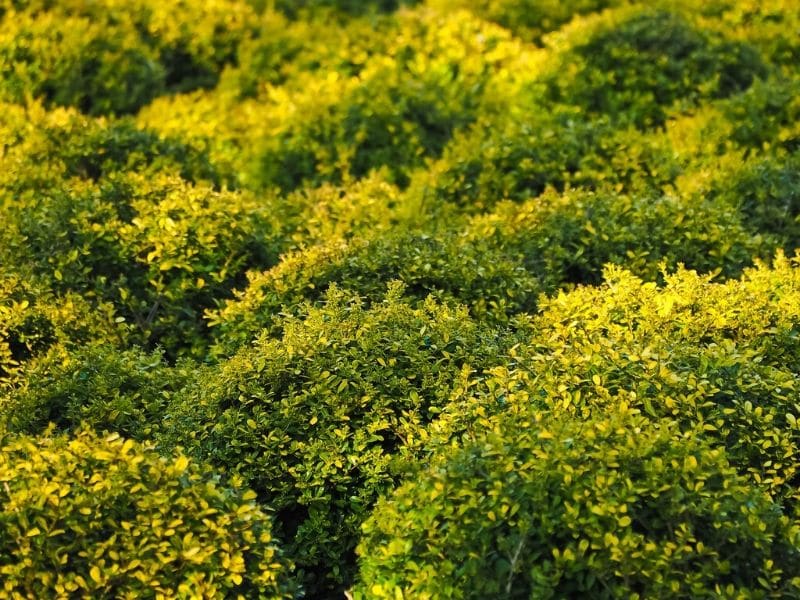 Buxus 'Green Gem', also known as box or boxwood, is a broadleaf evergreen belonging to the Buxaceae family.
It grows well in zones 4 to 9 and is of similar height and spread approximately 3 feet. It grows well in full to partial sun. This plant gives year-round color to your landscape.
Beside making a beautiful looking border, some boxwood species can be pruned to become bonsai plants.
Rhododendron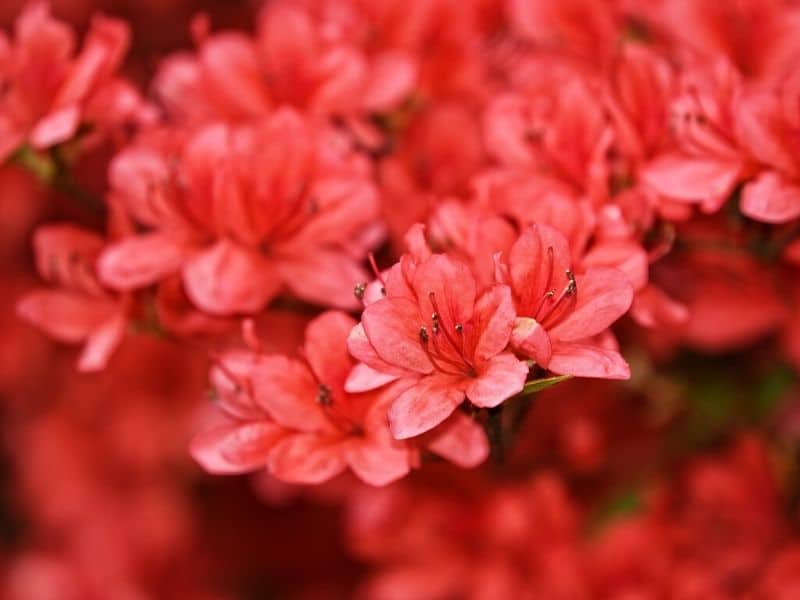 Rhododendron 'Stewartstonian', or azalea, is another great border plant. It is a broadleaf evergreen that offers year-round color and interest.
A member of the Ericaceae family, it grows well in zones 5 to 9. Bloom time is early spring when branch-covering blossoms open in shades of orange to red. This shrub grows well in partial shade and is loved by butterflies.
Foliage Plants
Foliage border plants are fantastic garden additions, offering edgings of textured appeal with varying color and shape.
Plantain lilies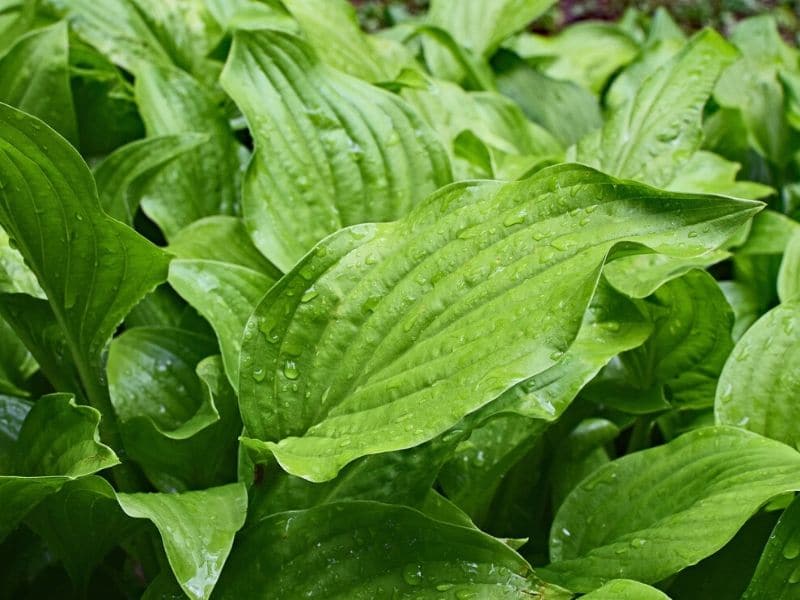 Hosta 'Abiqua Drinking Gourd', also known as the Funkia or plantain lily, is a member of the Asparagaceae family. It grows best in zones 3 to 8. Blooms are similar to lilies and open in pure white during June and July.
The hosta plants require full to partial shade and have large leaves with varying colors. Hummingbirds are attracted to the blooms of this plant.
Northern maidenhair fern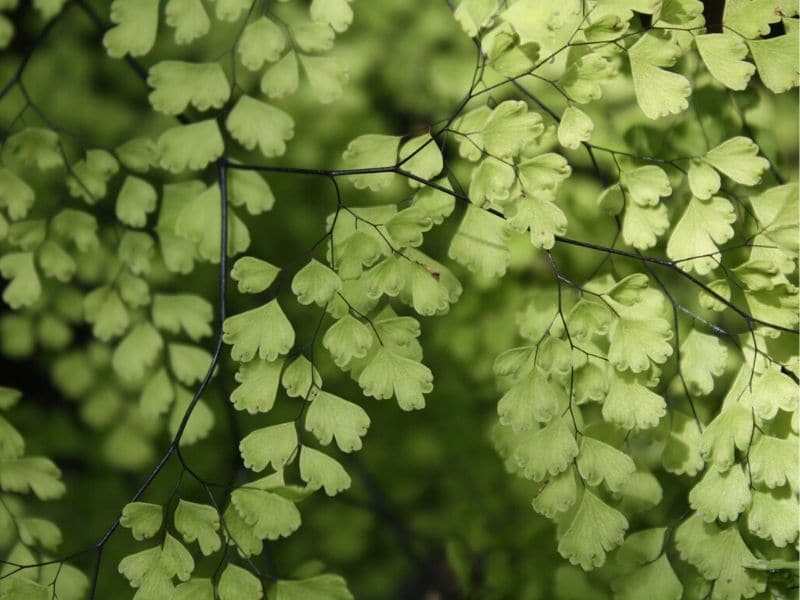 Adiantum pedatum, Northern maidenhair fern, is an outstanding addition to a foliage border plant edging.
Adiantum is a member of the Pteridaceae family and has a similar spread and height of approximately one to two feet. It grows well in full to partial shade and requires little upkeep.
---
Conclusion
Border plants are real treasures in the garden type of your dreams, contributing graceful structure and beauty. These edging plants not only offer adornment, but they also have the ability to screen what you don't want to see, such as dead tops on bulbs or bare spindles.
So, whether you are wanting to camouflage seasonal changes, soften edges or just achieve connections in your landscape, border plants are real superheroes in the garden!
*Featured Photo by wjarek/depositphotos