Do you love orange flowers? If so, then boy! Do we have some exciting news for you.
While most people recognize the classic rose varieties, the reality is that there are many orange roses you can choose from, too.
In history, the original roses only existed in shades of white, pink, and red. People enjoyed these colors which were even considered as classics but there's always a thirst for something different. That is why breeders sought to introduce new colors and varieties to further improve and widen the marketability of roses.
Over time, more exotic cultivars were introduced and people clamor every time there is something new. More than a century after the yellow roses were discovered, the radical orange roses entered the picture which paved the way to more and more experimentation on rose flower pigments.
Today, numerous orange roses have become available with shades ranging from soft coral to peach to vivid tangerine. Orange roses truly gave the traditional rose a fresher and sensational twist.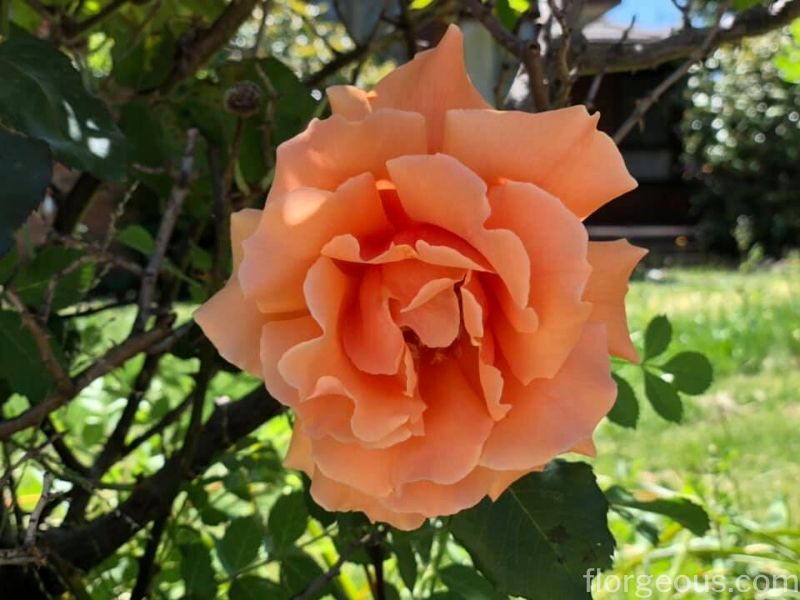 Orange roses had exciting contributions to the history of roses and this article will discuss their story and will try to determine what makes this modern rose tick.
Origin and History of the Orange Rose
Red and yellow roses are two very different roses, both having strong characteristics and meaningful attributes that made them some of the in-demand flowers in the 1900s.
It made people curious, especially the breeders, how these flowers will be received when combined and with the height of interest in hybridization during that period, breeders were equipped to make it happen.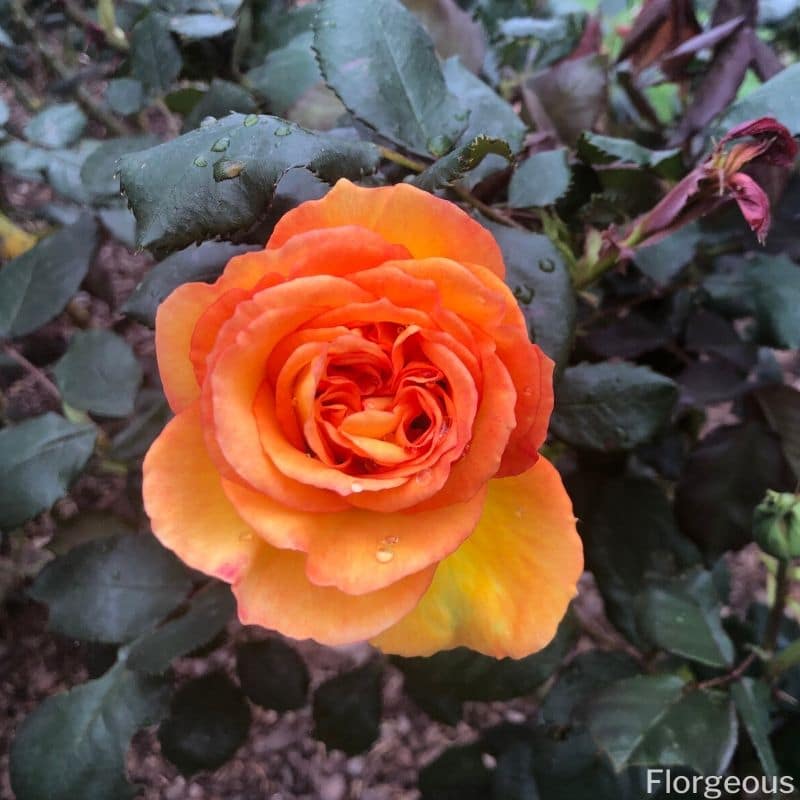 It was in the 1950s that the first rose flowers with orange pigment, pelargonin (1), were introduced. 'Independence' was the orange rose that led to the creation of coral shades that didn't occur in roses before.
It was said that hybridists went crazy with orange roses that they went overboard and produced so many varieties of peach to very strong orange roses during the next years (2). But it was totally worth it since the floral industry became more diverse and even more scientific breakthroughs in hybridization followed after that.
What Do Orange Roses Mean and Symbolize?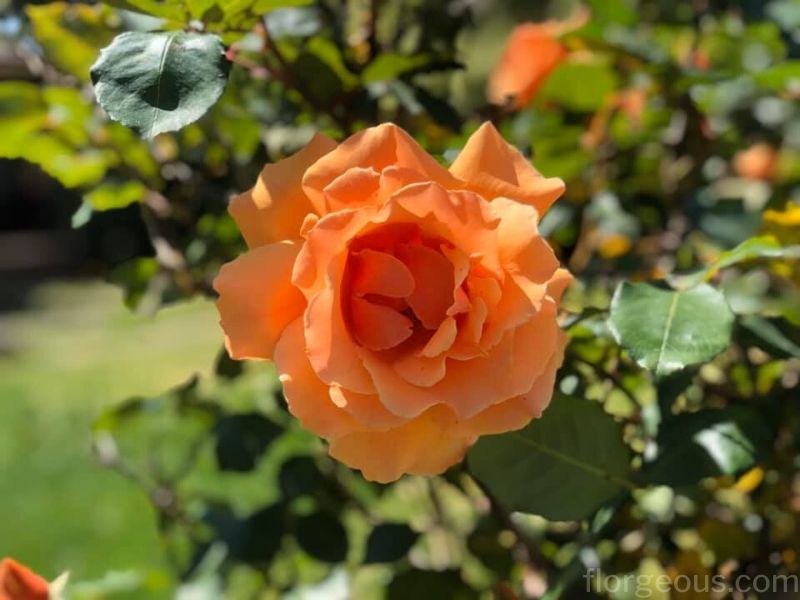 The wide range of orange rose cultivars proves that this flowering plant has so much to offer and is on par with the classic roses. The more vibrant and energetic roses have captivated the floral industry and have earned their own meaning and symbolism throughout history.
The orange rose originated from the friendly yellow and the lovely red roses. It is just fitting that the combination of these two roses resulted in a flower that symbolizes a transformation of friendship to romantic love. A bouquet of this flower is usually given to signal that friends have started to feel deeper for each other and are ready to take the next step in expressing their affection for one another.
They are also perfect summer blooms and may be symbolic of a summer fling, suggesting the intense feelings by the glowing sunset and the passionate and fiery desires (4).
When it comes to flower language, orange roses are also popularly given during celebratory occasions such as graduations and birthdays to express the delight in one's achievement in life and to look forward to an exciting year ahead.
People also associate orange with a feeling of warmth and enthusiasm. Orange roses are therefore used in themed weddings and to celebrate autumn. Being the color of the Halloween Holiday, orange roses have become popular alongside pumpkins and orange leaves of fall to celebrate life and a bountiful harvest and they also remind of fire cutting through the darkness of the night.
Check our guides about rose symbolism and rose bush care to learn more about this amazing plant!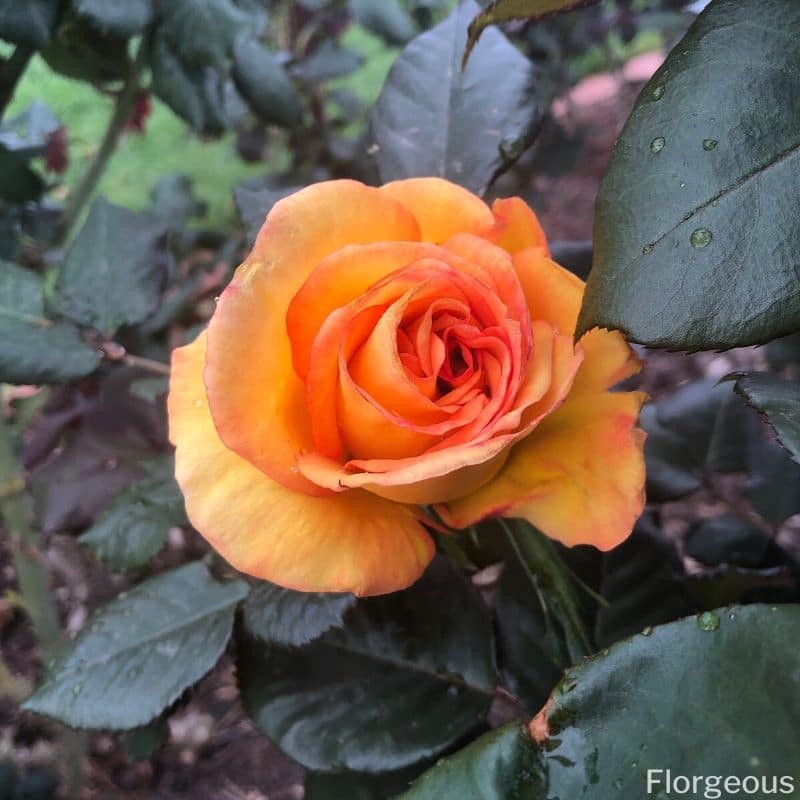 Popular Orange Rose Varieties and Types
Rosa 'Independence'
'Independence is the first orange floribunda created in 1951 by Wilhelm Kordes II. The orange-red flowers are moderately fragrant but very large and double-petaled. They come in clusters on long stems with large, dark, and glossy green foliage.
Rosa 'Tropicana'
In 1960, Rosen Tantua produced the first orange hybrid rose. Also called 'Super Star', this climbing rose comes in shades of orange, vermillion, and coral and is extremely gorgeous as an accent in gardens. The flowers grow on long stems with thick glossy leaves, making them perfect as cut flowers as well.
Rosa 'Just Joey'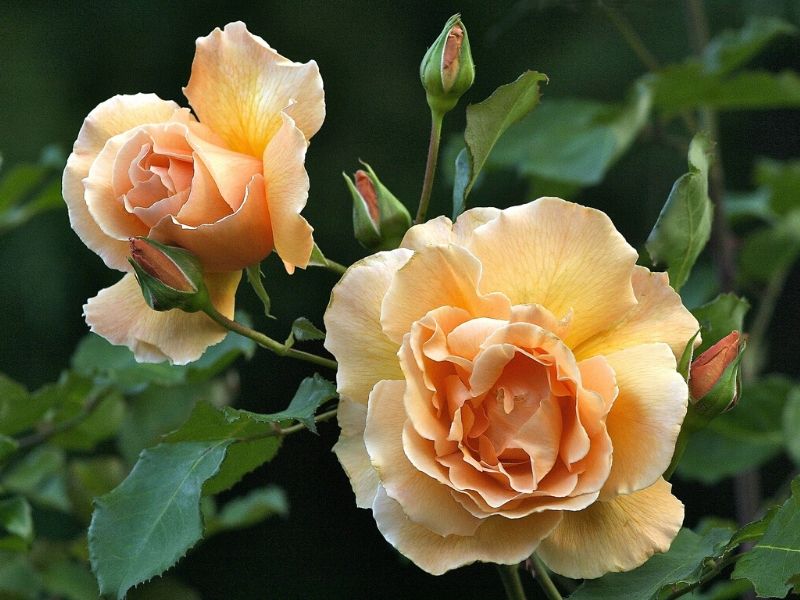 This is another hybrid tea variety that is popular for the large, ruffled flowers in apricot blend that are exceptionally scented as well. This rose plant, bred by Cants of Colchester in 1972 grows best in warmer climates and was voted The World's Favorite Rose in 1994.
Rosa 'Alexander'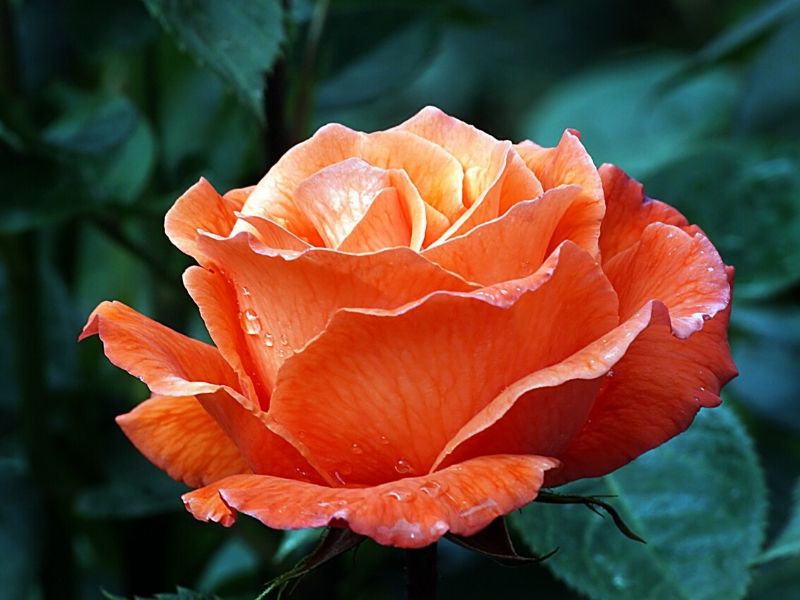 Introduced to England by Harkness in 1972, Alexander is the orangest of the orange roses. The vermillion flowers do not fade and the plant is one of the tallest flowers compared to other roses. The plant typically grows upright under full sunlight.
Rosa 'Crown Princess Margareta'
Developed by David Austin in 1992, the beautiful rose has multi-petaled flowers in deep apricot blending to absolute orange. This gorgeous orange rose is perfect in the garden and in flower arrangements. It makes sense in a bouquet as well!
Rosa 'Brigadoon'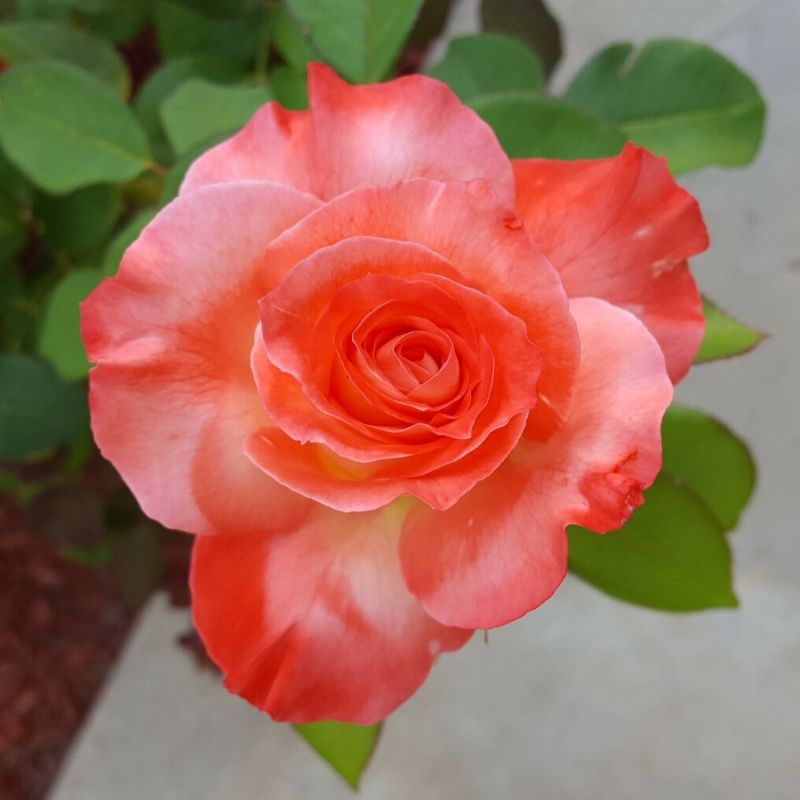 This is a tall hybrid tea that is hardy and suitable for winter. Its flowers are a blend of pink and coral that may fade into lighter shades depending on the climate. It was bred by Warriner and introduced to America in 1992.
Rosa 'Chris Evert'
Chris Evert, also known as 'Raymond Kopa' is a disease-resistant hybrid tea that has yellow-orange flowers with distinct scarlet-tipped petals. The plant grows as a shrub of up to 1.5 meters in height and was developed by Tom Carruth in 1997.
Rosa 'Bronze Star'
The petals are ruffled and start bronze fading to apricot color. This hybrid tea that was bred by O.L. Weeks in 2000 and has a strong spice scent and comes in long stems, hence they are good cut flowers.
Rosa 'Jean Giono'
The flower buds start out yellow and as they bloom, the petals turn orange with tangerine venation. A vigorous flowering plant, the large blossoms have a delightfully spicy and fruity aroma. This orange rose was hybridized by Alain Meilland in 1996.
Rosa 'DayBreaker'
This orange rose plant was introduced by Fryer to England in 2004. The floribunda plant may take some time to establish in the garden but the resulting flowers are so gorgeous and perfectly-shaped in peach and amber colors. They bloom in large sprays usually cut to make an instant bouquet.
Rosa 'Lady Emma Hamilton'
This beautiful flower was introduced by David Austin in 2005. 'Lady Emma Hamilton' has a unique flowering habit wherein the orange roses begin a deep red with hints of orange. As the flowers open, they turn tangerine on the inside and yellowish on the outside.
Rosa 'Remember Me'
'Remember Me' is otherwise called 'Rose d'Amour' and was developed by Anne Cocker in the 1980s. The flowers of this plant are long-lasting and are reminiscent of an image in sepia. The blossoms are in peach with tinges of tan and almost bronze center.
Rosa 'Dicky'
Dicky is a Floribunda rose otherwise known as 'Anisley Dickson', the name of the breeder's wife who introduced it to Northern Ireland in 1983.
The flower sprays are produced perfectly proportioned and the beautiful florets are coral-salmon in color. The plant is hardy and does not need additional care, making it a favorite among gardeners.
Rosa 'Singing in the Rain'
This rose plant is perfect in the garden with flowers growing in clusters. The petals are lighter peach, almost yellow and there are hints of orange here and there. The pretty flowered-plant is also known as 'Love's Spring' and was introduced in 1984 by Samuel Darragh McGredy IV.
Rosa 'HARoony'
Also called 'Amber Queen', the spicy-sweet scented flowers of this rose are golden peach that stand out against the dark green, bronze-tipped foliage. These orange roses, hybridized in 1983 by Harkness, grow bushy and reach up to a meter when planted under direct sunlight.
Rosa 'Arocad'
This is also called 'Brandy' because of the bronze-apricot color of the orange roses. The 28 petals are large and broad and the glossy leaves are dark green. The plant has an overall great resistance to diseases. Jack Christensen and Herbert Swim cultivated this orange rose in 1981.
Rosa 'Korgane'
This rose has an orange-gold blend color in flowers as well. The buds are strongly scented and the leaves are glossy green and bushy plant has an upright growth. This rose plant is also called 'Las Vegas' and was introduced in 1979 by Reimer Kordes.
Rosa 'Folklore'
This is a fiery rose that has a fascinating coral-orange and yellow-blended flowers. The plant is typically tall and upright and blooms perfectly under full sun conditions. The fragrant flowers are attractive to bees and they are best planted in gardens because of the hardy growth. Otherwise known as 'Selbar', this rose was bred by Kordes in 1977 (3).
Choose Orange Roses for a More Unique Spin
If you're looking for a beautiful rose to grow, the great news is that you don't have to settle on a white rose or red rose to get your fix. Orange roses are the way to go!
From double blooms in the color orange to small climber roses that are a showstopping bright orange shade, you have plenty of orange roses to choose from. So toss those white roses aside and give them a try today!
Up Next: All About Roses: Plant Facts, Types and Images
References
Reference List:
(1) Wan, Huihua et al., "Determination of Flavonoids and Carotenoids and Their Contributions to Various Colors of Rose Cultivars (Rosa spp.)." Frontiers in plant science vol. 10 123. 12 Feb. 2019, doi:10.3389/fpls.2019.00123 – link
(2) Peter Schneider. "Right Rose, Right Place". Storey Publishing, 2012. 272 p.
(3) "Plants Database." National Gardening Association. 2019. Retrieved from https://garden.org
(4) "Introduction to Humanities". Rex Bookstore, Inc. 2002. 242 p.
Close