Although there are certainly many plants out there that prefer to be grown in shady conditions, the fact of the matter is that most of your options for your garden will be full sun flowering plants.
Flowers for full sun are easy to find—in most cases, plants need at least six to eight hours of sunlight per day. Fortunately, you'll have plenty of blooms to choose from when you are looking for plants that grow in full sun.
#1. Columbine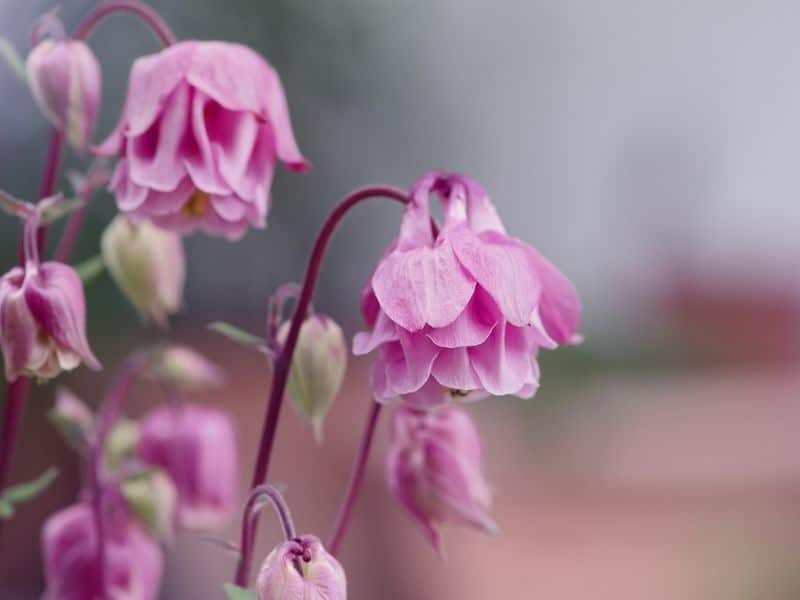 Columbine, Aquilegia, is first on our list of the most gorgeous sun-loving flowers. A perennial in most cases, this elegant plant offers blooms as early as the late spring. These last for quite some time, often hanging on until the middle of summer.
Columbine plants grow for a few years before dying back, but they do reseed new plants so you don't' have to worry about buying new ones.
#2. Cupflower
The cupflower, Nierembergia, is a delicate flower that actually belongs to the nightshade family.
It grows well in containers or as an edging plant, but no matter where you choose to grow it, you'll have success when placing it in full sunlight. It grows in a clumping fashion and comes in varieties like blue, white, and purple.
#3. Peony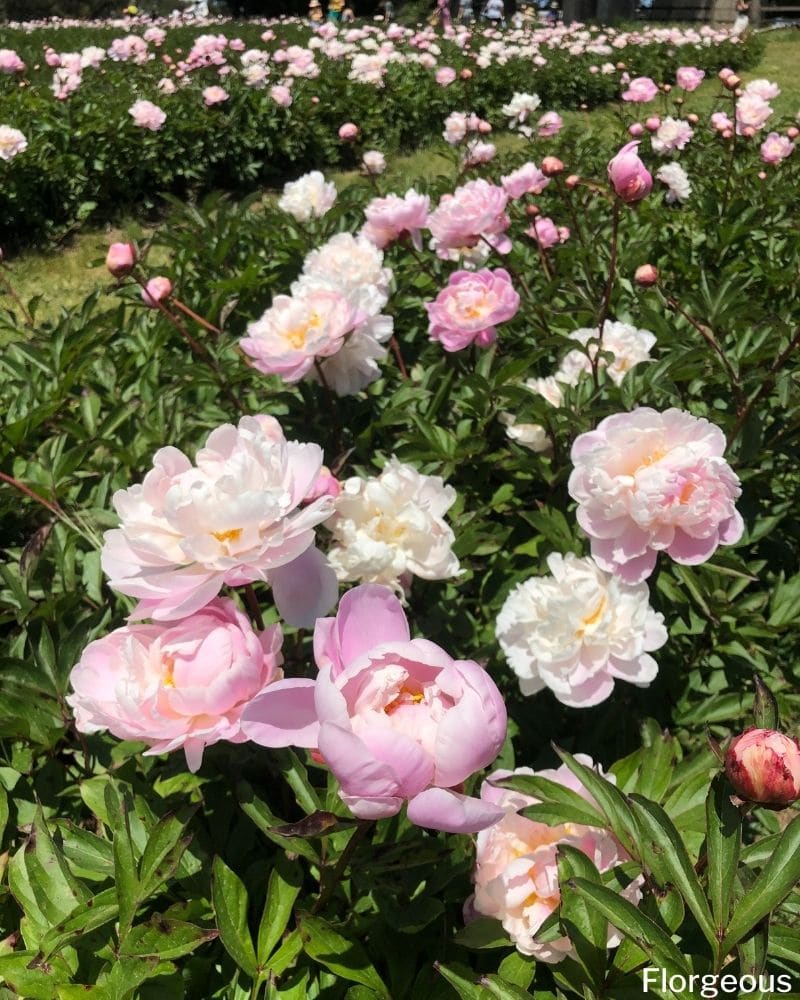 The peony is technically a shrub, growing in a dense, compact fashion with its glossy green foliage and bright-colored flowers. There are multiple kinds of peonies you can grow, with lovely shades of pink and red to choose from.
#4. Marigold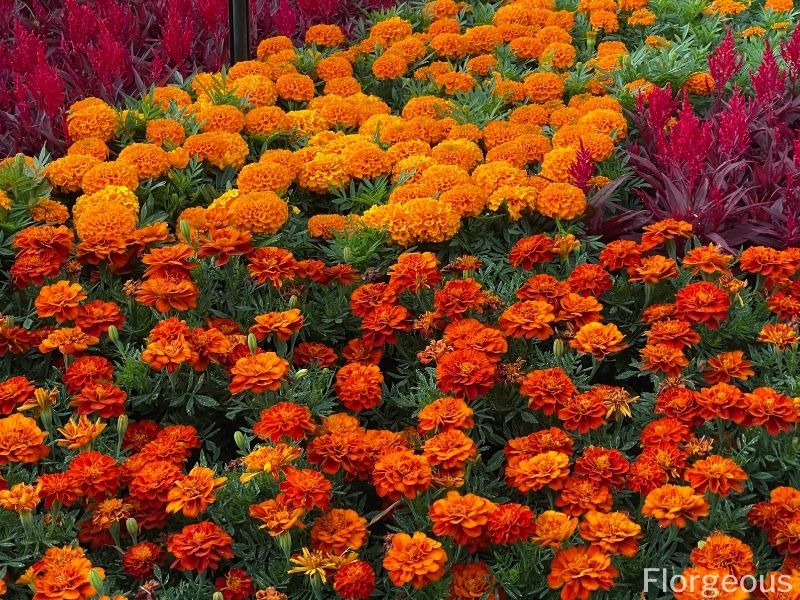 The humble marigold is one of the most common full-sun flowering plants, grown primarily for its beautiful red, orange, yellow, and gold blooms as well as for its many medicinal and horticultural benefits.
Marigolds are workhorses! They keep all kinds of pests away, including bean beetles, asparagus beetles, rabbits, and nematodes. Deadheading these flowers is the best way to get them to push out blooms all summer long, as is growing them in full sun.
#5. Cypress Vine
The Cypress vine (Ipomoea quamoclit) is a unique, tropical-looking plant that grows rapidly, reaching 10 to 15 feet long in what seems like no time. It is closely related to morning glory and has delicate, fern-like leaves and red, white, or pink star-shaped flowers.
It needs a trellis to support its skyward growth, but other than that, caring for the Cypress vine is as simple as can be.
#6. Canna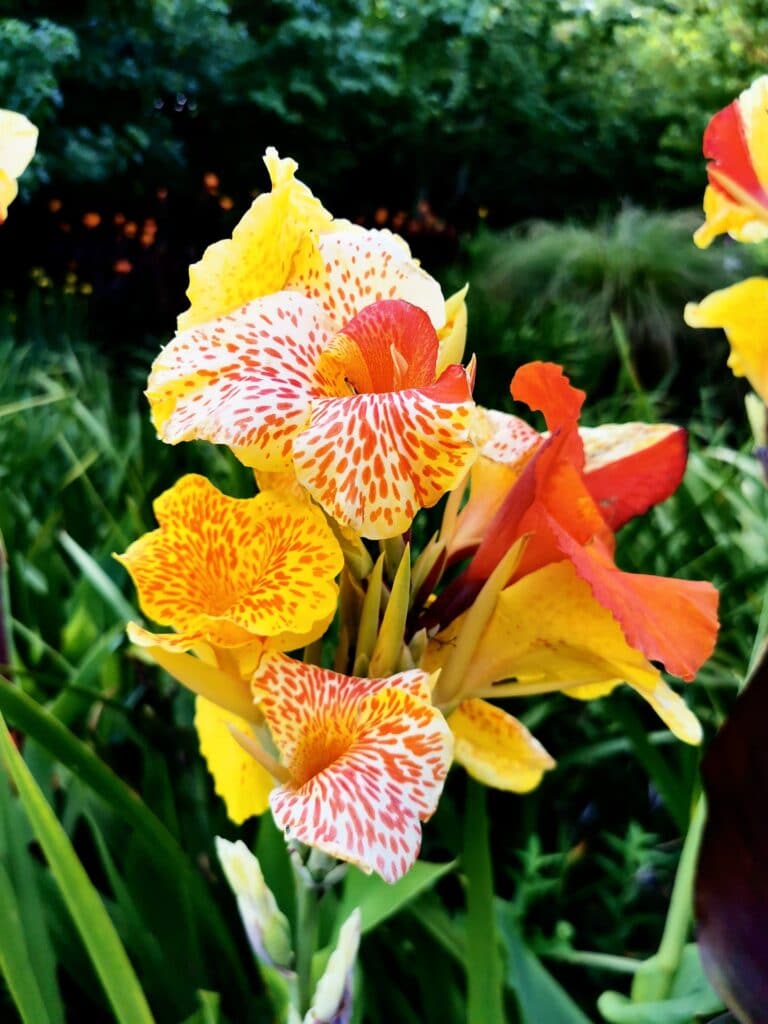 Canna lily is another jaw-dropping plant with pretty foliage and fabulous flowers. It loves the heat and the sunshine, growing best in USDA growing zones 8 to 12.
#7. Lantana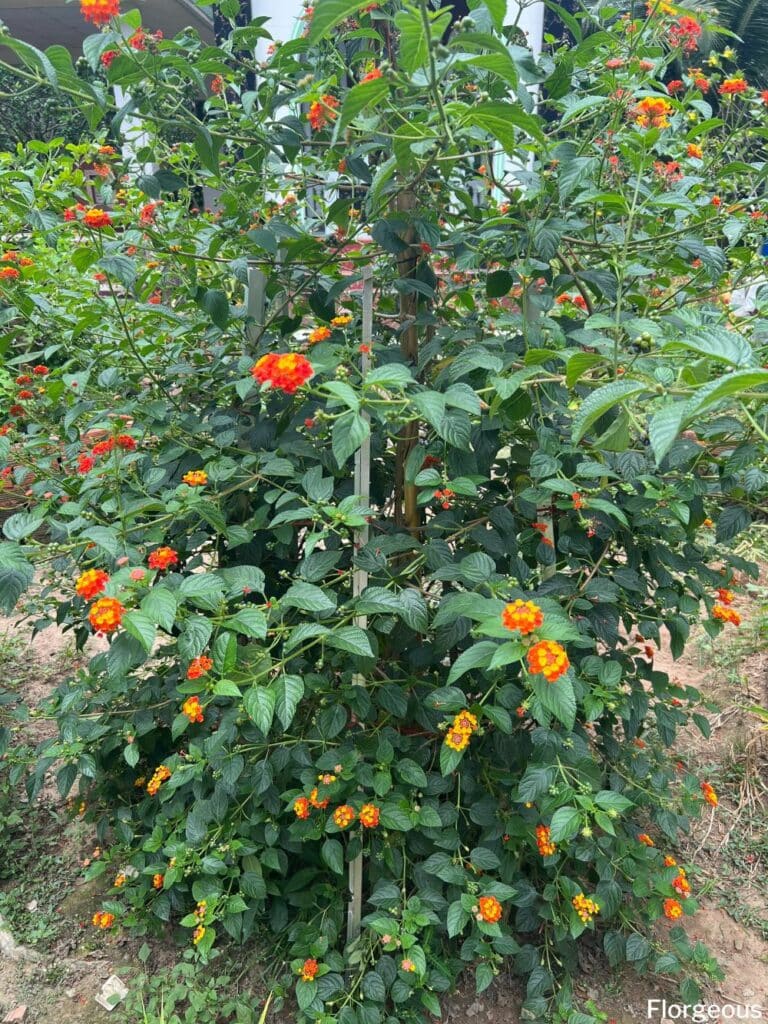 There are several kinds of lantana you can grow, but almost all of them grow best in full sun. It grows best in warmer climates, but if you happen to live in a cooler growing zone, don't worry. You can grow lantana as a small tree and overwinter it indoors. 
You'll find lantana flowers in all kinds of beautiful shades reminiscent of sherbet. It is a full sun annual flower, blooming primarily throughout the summer months.
#8. Mexican Sunflower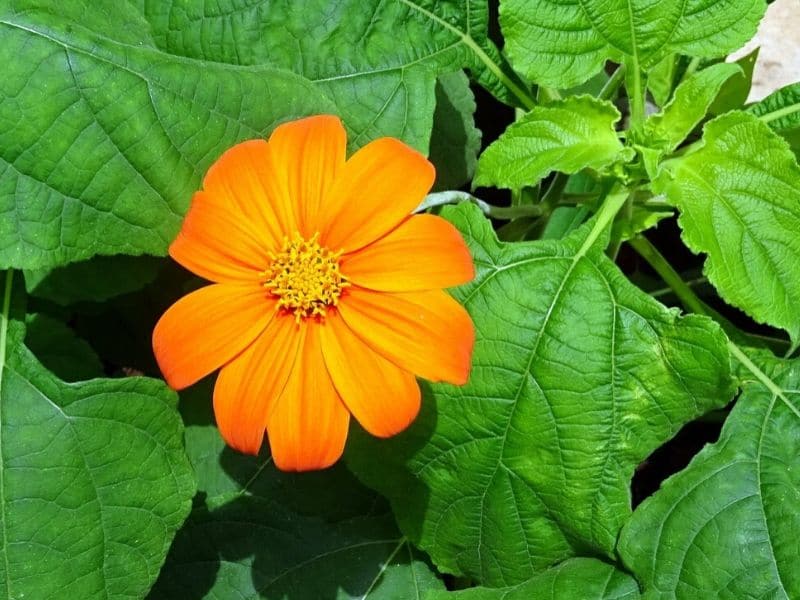 The Mexican sunflower, as you might guess, is a flower that truly loves to be grown in the sun. All you need is a bit of sunlight and plenty of heat and it will grow rapidly, quickly reaching heights of five to eight feet or more.
Because it grows so tall, this is a flower that you will need to stake, particularly if you live in a windy environment.
These flowers can be sown from seed indoors or started after the last frost. As one of the annuals for sun, Mexican sunflowers (Tithonia rotundifolia) can become stunted when exposed to cold temperatures.
#9. Cosmos Flower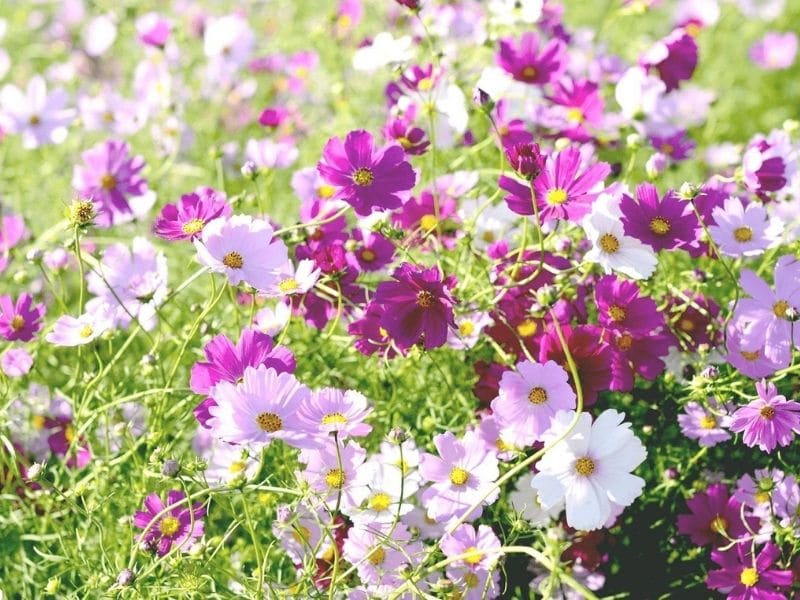 The cosmos flower is one of the most popular flowers you can grow in a full-sun backyard garden. They're easy to grow, too, producing beautiful blooms in soft pastels and white. The flowers are small, only growing to about one inch in diameter, but they're beautiful and sturdy.
They grow well as companions for other flowers, pushing out blooms in shades like yellow, pink, purple, red, white, and orange.
#10. Tropical Milkweed
With tropical milkweed, you can not only add a splash of color to your sunny garden, but you can also attract beneficial pollinators.
Milkweed is known for its ability to attract all kinds of creatures, including butterflies. Despite its equatorial-sounding name, this plant grows best in USDA zones 3 to 9.
#11. Black-Eyed Susan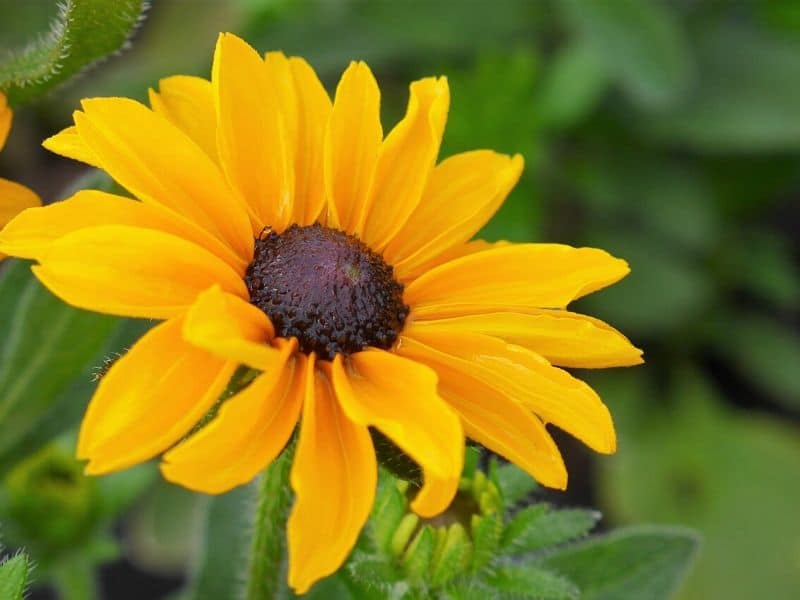 Black-Eyed Susan (Rudbeckia hirta) is a classic sun-loving plant that can be grown in a full-sun garden. It spreads rapidly, growing in a great mass until it reaches around two feet tall and wide. It is hardy in zones 3 to 7 and produces reliable yellow blooms with brown centers.
#12. Yellow Alyssum
Many different kinds of alyssum grow well in full sunlight, but none are quite so beautiful as yellow alyssum (Aurinia saxatilis).
Not to be confused with sweet alyssum, yellow alyssum, produces gorgeous yellow flowers in the spring. It prefers sandy, well-draining soil and can tolerate dry conditions.
#13. Shasta Daisy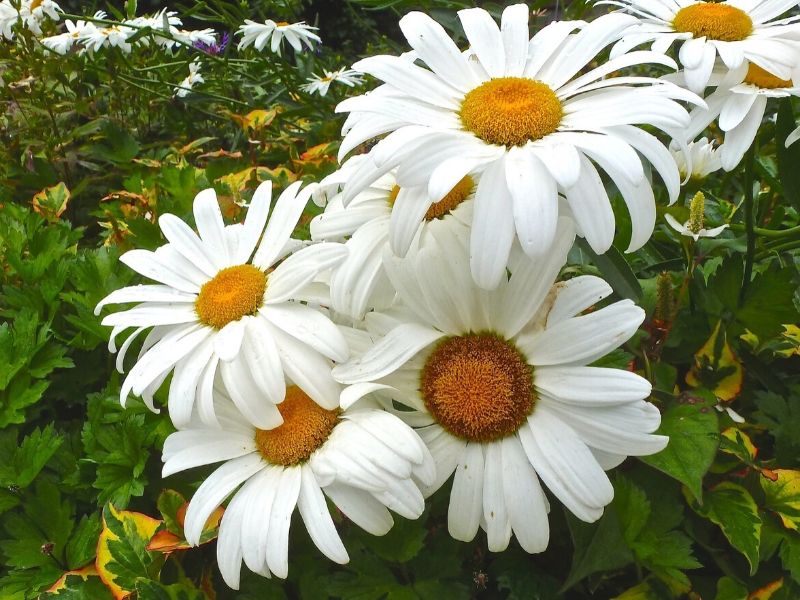 The Shasta daisy, or Leucanthemum x superbum 'Becky', is one of many easy to grow sun loving perennials that likes to be grown in full sunlight.
It produces ray-like petals that extend outward from a bright yellow center. These flowers thrive in sunny areas and are drought-tolerant, but they can even tolerate brief periods of cold weather.
#14. Verbena Plant
The verbena plant is another excellent garden plant for you to consider. For the most part, these sun loving plants start to bloom early on in the season, continuing on until the first frost.
You can grow groundcover verbenas, like Verbena bonariensis, or upright verbenas, like Verbena rigida. Whichever you choose, you'll find these plants in shades of pink, white, blue, purple, and red. All love full sun.
#15. Snow-in-Summer
Cerastium tomentosum, or snow-in-summer, is a quintessential rock garden plant that gets its name from its white flowers and silver foliage that appear right at the height of the growing season.
It spreads quickly, sprawling wherever the sunlight touches the ground. It is hardy in zones 3 to 7.
#16. Yarrow
Yarrow, Achillea millefolium, is a flowering plant that grows wild in many parts of the country. It has gorgeous flat-top flowers that come in numerous colors and grow in dense clusters.
Although the plant does require some room to spread, reaching up to three feet tall and wide, you won't mind giving it space—its white flowers are absolutely breathtaking.
#17. Zinnia
Zinnias are classic full sun flowers. They love the heat and bloom with ease, making them wonderful cut flowers.
There are colors for everyone, too, from delicate neutrals to eye-catching stripes. They require well-draining, fertile soil, but are otherwise quite forgiving for the average gardener.
#18. Campanula
Campanula, or bellflower, is another gorgeous full sun plant for you to consider growing. It offers gorgeous white or purple flowers that appear at the beginning of summer. You can grow both upright and low-growing varieties of this bloom.
#19. Bee Balm
Bee balm can add color to your garden while also attracting bees, butterflies, and birds. It grows well in zones 4 to 9 as long as it has access to a full-sun planting site with well-draining soil.
#20. Autumn Joy Stonecrop
Autumn Joy Stonecrop (Hylotelephium 'Herbstfreude') is a succulent that grows easily in zones 3 to 9.
Pushing out tons of pink, bush-like blooms in the fall months, it offers garden color at a time when most other perennials have gone to seed. It requires dry soil that is well-draining in order to thrive.
#21. Salvia
Salvia is a popular perennial flowers that like full sun. There are several varieties for you to choose from, but some of the most common include Salvia 'May Night' and Salvia 'Blue Hill.'
You can encourage these flowers to keep blooming throughout the entire growing season by removing any spent flower spikes you find.
#22. Amaranth
There are several kinds of amaranth you can grow, some of which are valued strictly for their ornamental use, some of which are prized as a source of grains or leafy grains.
There are two popular flowering amaranth varieties to choose from if you plan on growing in full sun—Joseph's coat (Amaranthus tricolor) and Amaranthus caudatus, or love-lies-bleeding. Both have colorful leaves and flowers in shades of mauve, red, and yellow.
#23. Spider Flower
The spider flower grows best in full sun along with rich, well-draining soil. This tall flower produces blooms that branch out and wind up, down, and around. Interestingly, it requires no staking. It produces flowers in colors like orange, red, yellow, purple, white, and pink.
#24. Dahlia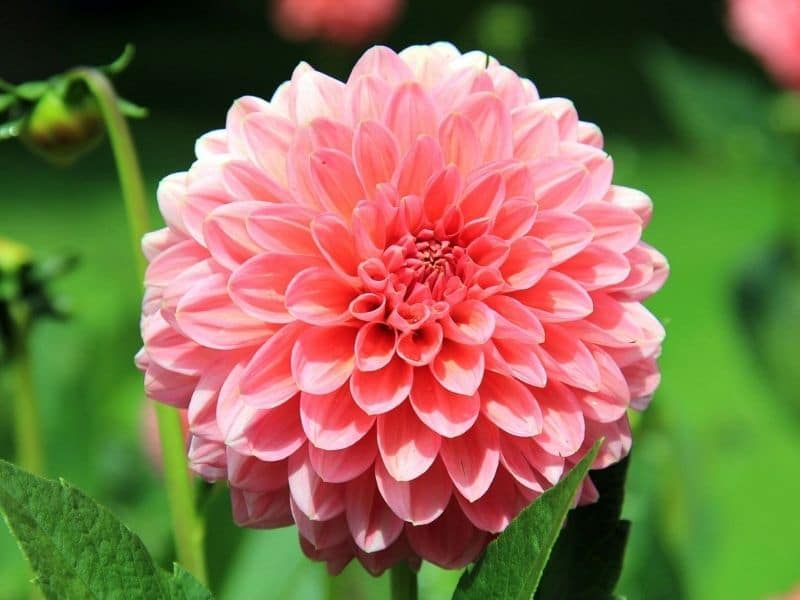 The dahlia is another classic pick for the sunny backyard garden. This flower thrives in zones 8 to 11 and is a perennial there, but can be grown as an annual just about anywhere else.
It loves full sunlight, but it's important to note that if you are growing this plant in a warmer growing zone, you may want to give it a bit of afternoon shade.
#25. Lavender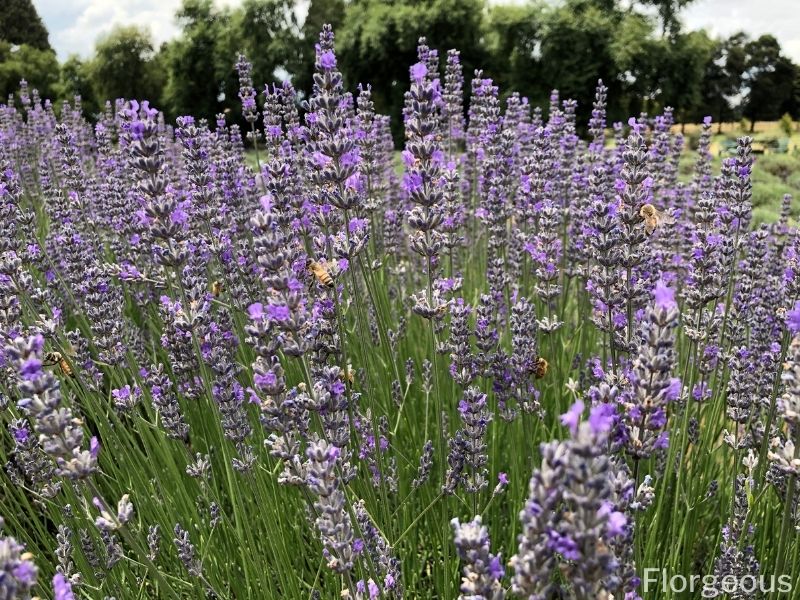 Many types of lavender including English lavender (Lavandula angustifolia) serve many purposes in the average garden.
With gorgeous purple blooms and wispy green leaves, this plant releases a soothing fragrance that can not only serve as a tantalizing essential oil if you choose to extract it, but can also help keep pests away. It is hardy in zones 5 to 8.
#26. Thrift
Thrift is another flowering perennial to consider. It produces lovely, whimsical blooms in globe-like shapes that appear above green foliage in the mid-to-late spring. It can handle partial shade in a warm environment.
#27. Chrysanthemum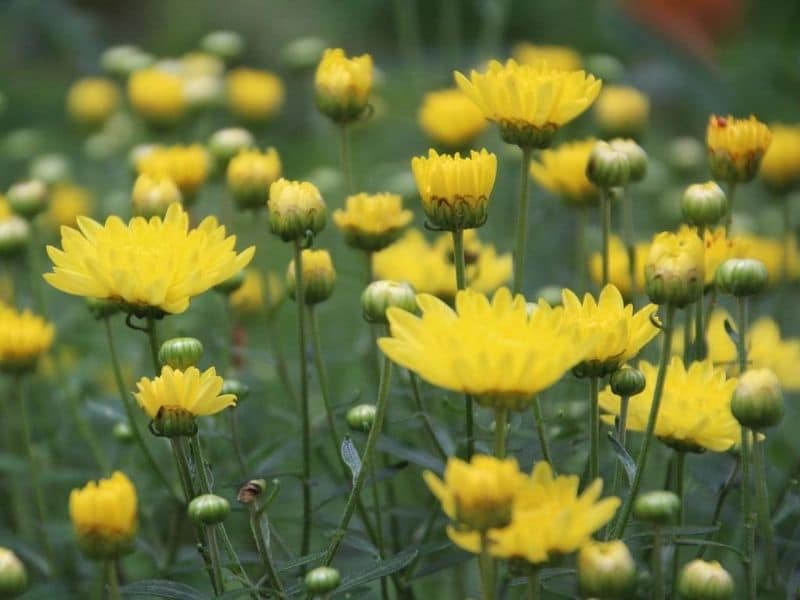 Chrysanthemums, often referred to simply as mums, come back every year as long as you plant them in the spring. Plant them in the fall, and they won't have time to get established.
Regardless, you'll find that these flowers are perfect for sun-spattered locations, producing blooms in just about every color of the rainbow.
#28. Threadleaf Coreopsis
Threadleaf coreopsis (Coreopsis verticillata 'Moonbeam') is a specific type of coreopsis that grows exceptionally well in full sunlight.
Hardy in zones 3 to 9, the flower grows to around two feet in height and width and spreads aggressively through underground rhizomes as well as through self-seeding.
You can encourage it to bloom (it produces bright yellow flowers) by removing any spent blooms you encounter.
#29. Daylily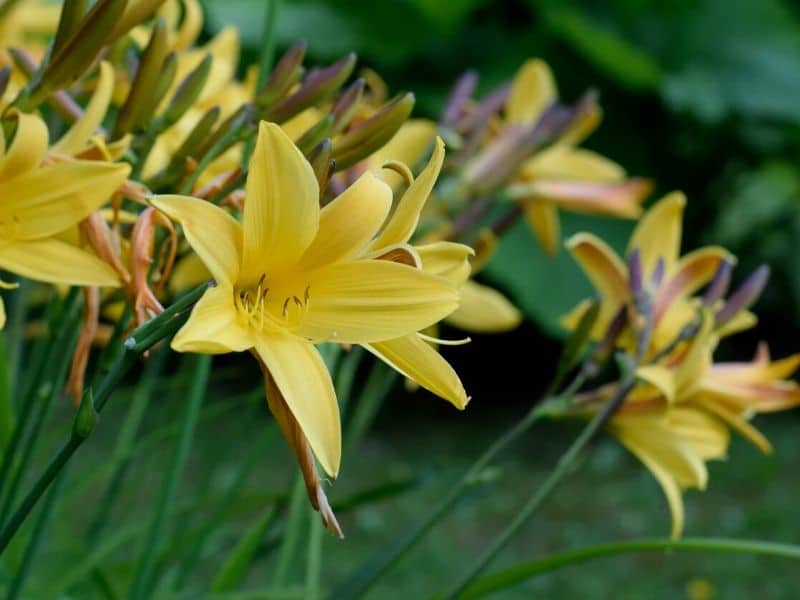 With hundreds of types of daylilies to choose from, including 'Romantic Returns' and 'Chorus Line,' the daylily is one of the full sun plants you definitely need to consider for your garden.
It offers large, ample blooms as early as the beginning of summer, and it multiplies quickly, so you will have flowers to enjoy for years to come.
#30. Celosia
Celosia is another popular full-sun flowering plant. Related closely to amaranth, celosia produces flowers that look like burning flames—fitting, since the name celosia translates to the Greek word for "burning."
These flowers not only grow well in full sun, but they also produce blossoms in spikes that remain attractive for weeks on end. They're great candidates for a cut flower garden, too.
---
How to Care for Full Sun Flowering Plants
Caring for plants that love the sun doesn't have to be a challenge.
In most cases, all you need to provide your flowers with is the proper amount of sunlight, some well-draining soil, and one to two inches of water per week. Of course, this can vary depending on which of the plants listed above you are trying to grow.
Whether they're red or purple, perennial or annual, or somewhere in between, you'll find plenty of options to choose from when you decide to grow these gorgeous sun-loving plants.
Up next: Heat tolerant plants and flowers